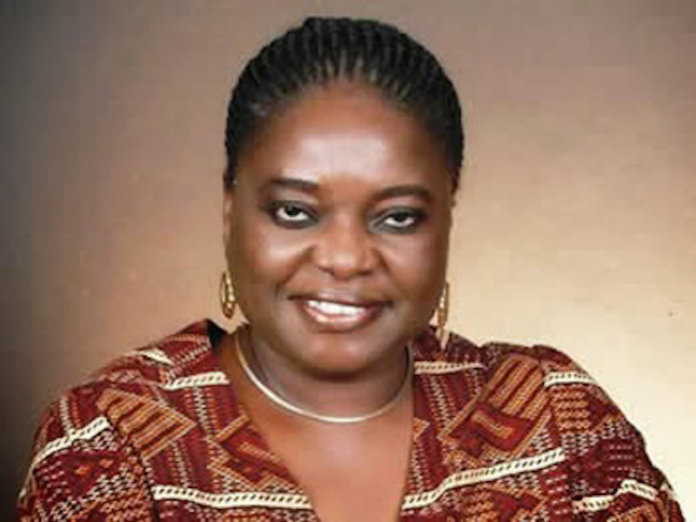 Mrs. Iyiola Olatokunbo Edun is the administrator of a foremost citadel of learning in Lagos State, Grace Schools. A seasoned administrator, she has been working at the school for over 35 years. She has battled all odds to take up the responsibility in 1984 and take Grace Schools to the next level.
Edun, in this interview with Adelowo Adebumiti spoke extensively about the condescending gesture towards black women and the gap that reflects the intersectional reality of their daily lives.
How Airline Staff treats black Women
All over the world, as a black woman, you are seen as uneducated, poor, even if you have the means. I travel business class. Whenever they announce that business class should begin boarding, even the airline staff will ask me if I was traveling business class. I will respond, "do you have any problem with that?" I entered a plane some time ago, and I put down my bag in the overhead bin. I asked the air hostess where the toilet was.
She immediately pointed to the back, and I wondered if the front restroom is only for the pilot? So I went to the rear restroom at the back of the plane. A minute later, I wanted to go back to my seat, and she was shocked that I was heading for the business class. Then she apologized, "I'm sorry, I thought you are going economy." It happens to me all over the world. One day in Amsterdam en route to Atlanta, I can also remember the priority line and economy line. I went to the priority line. Suddenly one of the KLM Airline Staff, a man, pointed at me and shouted at the top of his voice that I should go back and line up the passengers on the economy line. I felt confused, embarrassed, and saddened.
I went back and queued in the economy line. I walked up to him at the front of the line. I told him that if you know that everybody will line up together, why were you saying one is a priority and the other economy? He had assumed that I was traveling economy because of my simple clothes and the fact that I was a black woman. But that's what I face a majority of the time. It happens because you are black, you are a woman, and they don't expect that you even have the money to travel business class.
Even when you enter the plane, sometimes people sitting in the business class will wonder, "they will soon send her back", "maybe she made a mistake." So that's an experience as an African, a black, and a woman. We are not rated highly. We are at the bottom of the food chain! I am so happy for Kamala Harris because we black women are always looked down on most of the time. Ms. Harris has been able to prove herself that despite all the odds stacked up against her as a woman of colour, she has been able to hold her own! Emerging as the Vice President of the United States of America is not a mean feat! Kamala Harris' achievements are highly commendable.
Being a Black Woman Puts You At Disadvantage
Let me share another experience with you in Genoa, Italy. We were sitting down, and there was the announcement that the people on the priority line should stand up, and I did. There was a white lady who walked up to me. She probably thought she was trying to help by telling me that the announcement was meant for those in the priority category, so I should not stand up to queue. She assumed that I was going economy! I replied to her that "I know." So you are already at a disadvantage if you are black and a woman.
You don't usually have such issues in Nigeria. However, it is when you get to Europe or America that you encounter such problems. I also encountered a similar situation in Canada where the KLM airline staff at the business class counter instructed me to go and check-in at the economy counter as I tried to make my way to check-in at the business class counter. They did not even bother to speak to me or see my traveling documents!
How To Change The Perception
I'm very assertive. Whenever anyone asks me, "are you sure you are flying business class," I always reply, "Do you have a problem with that?" Sometime in March, when I was traveling at Atlanta airport, my son and I went to the airport and were in the priority queue. Again, an airline staff pointed at us, trying to inquire if we missed our way. I told him, "yes, we are on the priority queue, so what? So, I asked him why he did not ask the white lady in-front Of me why she was queuing up in the priority line?
The role of the school?
Yes, when I attended university in the U.K., one of the lecturers referred to me as "that black girl." He talked about how I used to walk tall and talk boldly. The lecturer felt this way because of my carriage and confidence in all that I do. Sometimes, the family you come from has a high impact on how you see yourself.
My mother didn't make me feel as if I am second class to my brothers. I think she had more confidence in me. So, I got my confidence from early childhood and my father's family. They had influential women and held their own in society.
How has COVID-19 affected the education sector, particularly the payment of school fees?
COVID-19 affected everybody; now people have clarity because they realised that they attached importance to useless things. During the pandemic, I notice that most of the time, you can't even tell when it is evening or day because there's nowhere to go. You sit in front of the television, watching News. You hear reports about hundreds of people in Spain, Italy, the U.S., and the U.K., dying daily due to Coronavirus.
So life is vanity. Most people, even women, who couldn't do without going to the hairdressers, can't go to the salon or do their nails. They could not wear fancy clothes and Jewellery. A lot of business suffered losses, but the only profits that most companies have made or we made is to stay alive during the crisis. The most significant gain is that you are alive. We thank God we didn't have it as bad as it happened in Europe and other places.
Although they were not expecting that, they were expecting thousands dying on the streets, but we thank God we didn't have such things. Then, we had to go on lockdown in March, and the last fees that came in were in January, and we had to pay the staff salaries from March to September. Even when we were going in March, not all the students had paid their fees, because we were just about to start the exams. So, it was tough.