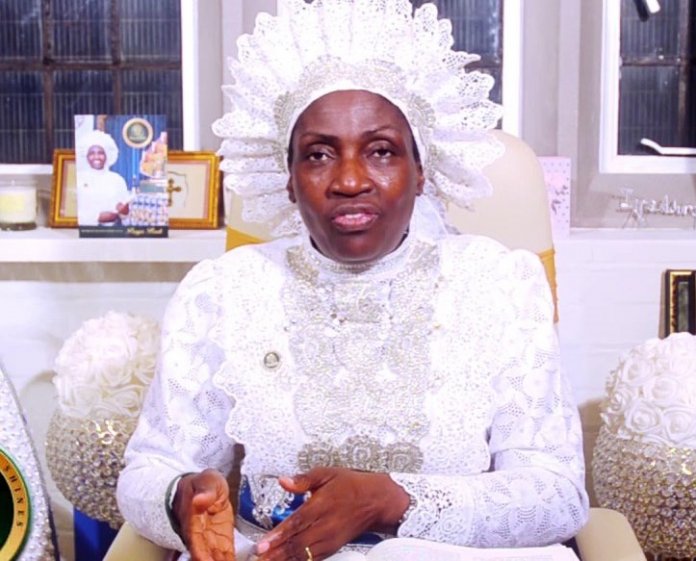 Without a doubt, if the history of the biggest philanthropists in Nigeria were to be documented, Rev. Mother Esther Abimbola Ajayi, founder of the Love of Christ of Generation (C & S) Church, London, and The Esther Ajayi Foundation's name would definitely gain prominence.
It seems she has entered a covenant with her creator to dedicate the rest of her life to humanitarian services.
Her generosity, particularly in recent times, has successfully made her be continually in the subconscious of several admirers in and outside the country. For the woman famously known as Iya Adura, life is meaningful only when it is lived in service to humanity. She has always been guided by this philosophy; she does not wish to be respected for her wealth, but for the grace to impact on the lives of the people around her.
However, she loathes people singing her praise over such acts of humaneness. Those whose paths have crossed hers said the woman with the milk of kindness is always in constant quest to lift the needy individuals around her, while also contributing to the development of her society.
Again, last Tuesday, she exhibited her act of benevolence at the commissioning of the new office building of the Special Protection Unit, Base 2 Lagos at Oduduwa, Ikeja, Lagos state. It was gathered that the multimillion-naira building was single-handedly built by the woman with a heart of gold. While commissioning the building, she explained that her love for her dear country, Nigeria is the motivational factor behind the project.
While she also emphasised that she is not stopping anytime soon. This wondrous donation earned her a standing ovation, with deafening applause from those in attendance. The event was attended by Ahmed Iliyasu, Assistant Inspector General of Police (AIG) Zone 2, Command Headquarters, Lagos, who represented the Inspector General of Police, Mohammed Adamu; Commissioner of Police, Lagos Command, Hakeem Odumosu; Enyo Oil Managing Director, Abayomi Awobokun; Publisher of Ovation, Basorun Dele Momodu and billionaire businesswoman, Folasade Omotade, among several others.