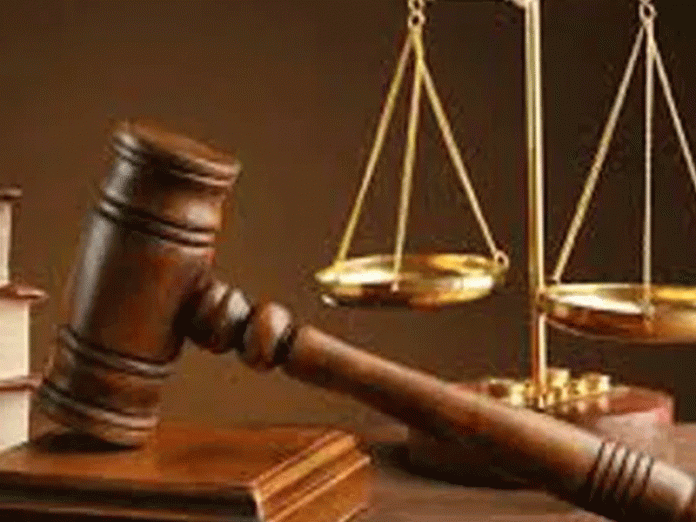 Nseobong Okon-Ekong holds a conversation with Professor Peter Umeadi, retired Chief Justice of Anambra State who is building a political structure from the scratch in his effort to become President of Nigeria on the ticket of the All Progressives Grand Alliance
You have been a judge in Anambra State and you rose through the ranks to become the Chief Judge of the state, a state that has a history of turmoil in politics, what has been your experience in the Anambra State judiciary vis-à-vis, problems in politics?
The judiciary is the third arm of government and that is where you are faced with adjudication of matters that come before the court. Politics is essentially run by the executive and the legislative arms of government. The judiciary is not directly involved in politics, but issues as to methods of choosing political representation which are legal come to court and are decided on the basis of the facts and the law. Having said that, it is safe to say that the judiciary is there doing its job, when called upon to do so in terms of adjudication and interpretation of rules even if they concern politics, as they do with other spheres of life, but the judiciary has no direct relationship with politics.
You know as well as I do that the intervention of the judiciary in Nigerian politics even if you say it is routine as with other things, has become so critical in recent times. I am not talking about Anambra only now, but all over the country the judiciary has been in the eye of the storm several times because of its pronouncements which a critical section of the public do not see as justice served?
The answer is simple. When you talk about what the judiciary has done, you do so in terms of the powers it has and what it has been called upon to do. From my own experience, you must look at the facts and you must look at the law when you are dealing a judgment of the court. You cannot speak in general terms. Everything has its own peculiar facts and circumstance under which it should be understood. It would be difficult for you to take a general assessment of what the judiciary has been doing. Sometimes when there is a hue and cry about what the judiciary is doing, it is because of a lack of understanding of the ground rules that guide those things. It is not safe to do that. It is always safe to look at the facts and marry it with the law and see what the probable outcome will be before you begin to make those assessments.
Having said that, are there issues with the Nigerian judiciary that the public may not know about that sometimes influence these judgments?
Don't forget that the judiciary is an arm of government and government is there to serve the interest of the people. One of such interest is to bring stability to the polity and to make sense of what governance is all about. Sometimes, people make their own calculations. I agree that whatever output from any arm of government should be sensible, but the important thing is that you cannot do that analysis without being privy to the facts and now that they are talking about the judiciary-the effect of the law on those facts.
I am going to be specific, the President once said that the judiciary was not helping in his fight against corruption. Soon after, the houses of some judges were broken into at midnight. Thereafter, we had open protests by members of the Peoples Democratic Party (PDP) against court judgments. They even went to some embassies, how do you react to these scenarios?
In terms of what the President said, I will also rely on what a past Chief Justice of Nigeria said that it is the political class that is the political class that is responsible for the perceived corruption that is in the judiciary. We must be mindful of the fact that there has never been a time that a loser in a political contest has been satisfied that is all is done. That is why you have the appellate system. I f you are not satisfied, you begin to go up until you get to the Supreme Court in Nigeria, which is the last court, but even at that some people still nurse the feeling that it would have gone the other way. It has always been there. It is not new. People have always refused to accept issues as conclusive. You must know that when there are two persons contending over an issue, one has a better case than the other. I do not see that as a new thing. For the judiciary, a majority of the work done are by conscientious judicial officers who spend time to explain what they do and that is where our attention should go.
Do you agree that there is some kind of rot in the bench?
Yes. It is not something you cannot gloss over.
What do you think should be done?
The appropriate authorities are looking at that. It will take quite some holistic approach for us to get things right in that direction
What are the most urgent reforms you think we need to carry out to attain a level playing ground on the turf of politics, because that appears to be what infuriates a lot of people right now?
I think political contests should begin and end at the polling booths in the wards. The courts should not be the ones to decide who has won a political contest. That is where we should be looking at. It is simple, if we are honest and we want to get on with our country issues of rigging elections in terms of ballot stuffing, ballot snatching, violence should be a thing of the past. We should look forward to a time when elections are done at the time they are stipulated for and the results are announced in the wards and if you are able to do that simultaneously in the whole country, you should get the results of the election by the end of the election day, not for the courts to say who has won or lost in any event. That is my panacea for that.
Should this be in the constitution? Is that what you are asking for?
It is already there. The delineation of wards is there. The delineation of the constituency is there. The polling booths in the wards are there. Everything has already been defined by the constitution and by the Electoral Act and by all the laws that join to make it a body of laws guiding these states. But you find out that in electoral matters that go to court-you have pre-election and post-election matters, but they are all of the same hue. In the other one, you are talking about conduct of primaries or selection of candidates and it all boils down to the same thing. Many of them are rigged. You have to go and select candidates and the list is out and over night they change them and put other peoples photographs on the ones that are already there and you approach the gate to say you want to go in and they tell you the man is already in and you say, ''no I am the man." They say this is not your photograph and they bring policemen to push you away. The same thing happening inside the party is replicated on the election day in the wards. We should respect the ballots. That is what I have been preaching. It is a collective process; from the ballot itself, to the voting, to the counting and the announcement of the result, they are all provided for in the constitution; so we don't need new laws. You need the will. It is the responsibility of the President to ensure a free and fair election in the whole country.
You are talking about election ending at the wards, but earlier you said there is room for appellate system, people who are not satisfied can appeal and go all the way to the Supreme Court, how do you reconcile these thoughts?
In that one we were talking about issues that go to court. In the second one you are asked me what I think should be the best thing to be done and I am saying there is a difference for a land case, which can go from the high court to the Supreme Court, but when it comes to election matters, it should start and end in the ward. That is my own position. If you gather the result of the wards across the country, you get the result of the whole country by the end of the day.
Is there a case that you presided over that may haunt you now that you are in partisan politics?
The first one that crosses my mind is that I was the Chairman of the Election Petition Tribunal in Benin that delivered the judgment that brought Governor Oshiomhole to power in Edo State. The beneficiary of that judgment was the All Progressives Congress (APC). Now, I have joined the All Progressives Grand Alliance (APGA), I think they are miles apart.
You retired into academics and politics. Can we be clear on which one is the academic part?
I was appointed a Visiting Professor at the Department of Private Law, Faculty of Law, University of Nigeria, Enugu Campus in March, 2019.
And then you joined APGA about same time
On the March 20th, 2019, I joined APGA at Nri Ward 1 in Anambra State, which is my home town.
Looking at your profile, one would have expected you to join either of the two big parties-the APC or the PDP, but you went for APGA, is it because you intend to play your politics at the local level of Anambra where APGA apparently is the dominant party?
I do not intend that. First of all, I joined a political party because I want to be part of the process. In that decision, I had to make a choice of which of the parties to join. There is no provision for independent candidates in Nigeria. If you want to contest in an election, you have to join a registered political party. I choose to join APGA and it is my intention to seek the presidential ticket in APGA in 2023. When you have that outlook, then you begin to look for a viable vehicle that may take you there. It is true that in terms of spread you may not compare APGA with the parties you mentioned, but in this effort, it is not going to be a matter of a political party, it is going to be a matter of consensus building and bridge building. That is what I hope to emphasize upon. The important thing is that in APGA, there is a lot of enthusiasm and it is what I decided to tap into.
You have never served in any elective office, even as a councilor and here you are stepping into the fray for the first time and straight, your eyes are set on the highest office in the land
I have to make a correction there. There are three arms of government-the executive, the legislature and the judiciary. I have been at the helm of affairs in one of them, the judiciary since 2011. I have administered the judiciary in Anambra State from that year until I retired in 2019. You are talking about eight years. That is enough experience for me to administer anywhere else. It doesn't just have to be elective. I am drawing you back to administration. If I run a judiciary as peculiar as it is in all ramifications, then it is going to be easy for me to administer as President of Nigeria.
You recently had an activity that drew women from all the towns in Anambra State, what was the purpose of that gathering?
We call it First Contact Group for Professor Peter Umeadi. That was the initial building of my political structure. I joined APGA one year ago and it is important for me to start from the grassroots up. I choose to meet with women in all the 179 towns in Anambra State. Each one was allowed to bring other people from their towns to the meeting. With all modesty, the outing was successful and if that is so, I have presented myself to the 179 communities in Anambra State. When you are doing anything there must be a starting point. It is important that you have a foundation, which is a very important part of the building that will carry the weight of whatever you want to put on it. I am building my own political structure from the scratch. I choose to deal with the women because I do not believe in election rigging. I would not condone it in whatever form. I told them I would spend whatever I have to nurture my relationship with you, but I will not spend a torn One Naira note for anybody to rig election for me or rig against me. I will challenge that anywhere. Women know what is going on. They are first to turn up and they vote. They don't fight. They don't go into rooms, thumb printing ballot papers. They don't carry ballot boxes. They don't harass voters. They do their civic duty and wait for the results. That is where I am coming from. The result should come from the wards. Whatever means you are using, it should be there for everybody to see, not to take it to one local government area and people are shooting guns everywhere. I am working with women to show the length I want to go and the type of election that I want to take part in. The women left my town in a very happy and joyous mood and we are looking forward to benefit from that effort. We are going to have similar activities in the South-east Zone and all over Nigeria.
I want to be President of Nigeria to implement policies and not to impress anybody. If you are administering an entity, there are things that need to be done. These are things you find on your desk. I am sure I will give it my best if I am there. Nobody is perfect, but I will want to be remembered as a saint when I finish.
It is good to note that the Chairman of APGA in Anambra was at the event, apparently this shows that you have good relations with the leadership of the party
When you retire, there are many options before you, but try and do something that will benefit the polity. The reaction I get is that everybody is happy to have me in APGA and they want to give me all the support they can. The women too are saying that they have never had this kind of attention. This is the touch that I am bringing to it. This is the touch I want to take across Nigeria. Though I am an Igbo man and from APGA, but I want to be President of Nigeria and I want all Nigerians to see me as that and follow and trust me and we will deliver.
Is there an example of a retired judge anywhere in the world that went into politics because yours is a very conservative profession. You are revered and respected in society. Now that you are venturing into politics, are you prepared for the mudslinging and dirt that may hurled at you?
The Supreme Court Judge who built the foundation of American judiciary as we know it today was Chief Justice Howard Taft. He was 27th President of the United States of America. It was after he became President that he became 10th Chief Justice of America. He was the one who started building the Supreme Court of America. He was the only one who was able to get his colleagues in the executive arm and the legislative arm to have a befitting Supreme Court building. If you go to the state of Georgia you can see committed citizens who have been governors of Georgia and then Chief Justice and vice Versa. That is what I am trying to draw attention to. There is no way you can have the kind of calling that I have and you pull out of there in the way I have done, there is nothing that will befuddle me in terms of administration and the idea is to keep your oars straight and don't mind whose ox is gored and try to meet everybody who needs justice to be served. There is no better recommendation than having come from the judiciary with an unblemished record. Concerning what people are going to say about me? If I had anything to hide, would I have survived in the judiciary? There may be a lot of skepticism, but let us take it that the mudslinging is a part of it and that people will try to run you down. I will not join in that. I am not a saint, but I am aspiring to be one.
APGA has visibility in just one of the 36 states in Nigeria, is there something you can do to help APGA became more visible, first in the South-east and all over Nigeria since you aspire to become president of Nigeria on that platform
I am a party member, I am not an official. The election we are talking about is in 2023. There are a lot of things that are going to happen between now and then when I will be asking the party to nominate me as its candidate to run for the presidency. The whole ground work that took place in the First Contact Group for Peter Umeadi is the work of party loyalists at the ward level. I pledged to do whatever lawful duties that is assigned to me in APGA on the day that I became a member. This APGA that you see today is not the APGA that will be in the 2023 election. I do not expect that I will be the only one that will try to get the presidential ticket of APGA, because of the efforts of those who will want to run, you are going to see a more determined and revamped APGA at the time in question.
QUOTE
I joined a political party because I want to be part of the process. In that decision, I had to make a choice of which of the parties to join. There is no provision for independent candidate in Nigeria. If you want to contest in an election, you have to join a registered political party. I choose to join APGA and it is my intention to seek the presidential ticket of APGA in 2023. When you have that outlook, then you begin to look for a viable vehicle that may take you there. It is true that in terms of spread you may not compare APGA with the parties you mentioned, but in this effort, it is not going to be a matter of a party, it is going to be a matter of consensus building, bridge building. That is what I hope to emphasise upon. The important thing is that in APGA, there is a lot of enthusiasm and it is that that I decided to tap into.