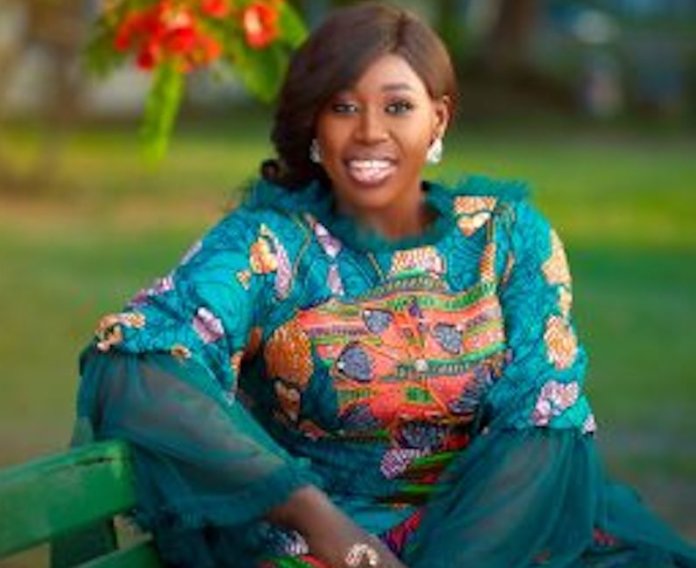 By Udora Orizu
One of Nigeria's popular philanthropists, Dr Yolanda George-David, also known as Aunt Landa has announced plans for the 7th Edition' of Aunt Landa Market Square tagged the 'Restart Edition' is set to hold at CPM International Egbe, by CPM Bust-Stop Egbe, Lagos on Saturday, December 19.
The Aunt Landa Market Square is the only market square allows the needy buy food, clothes, medicine and almost every other thing they need to survive for free at the price of the "Aunt Landa Love Currency (Zero Naira wrapped in God's love).
Speaking on this year's market square, George-David remarked, "There's so much pain, lack and suffering due to the COVID-19 Pandemic. Life as we know it is no more for everyone, so you can imagine how bad things are for the less privileged.
"We are still focused on reaching the unreached because LOVE is an ACTION word but a lot of restructuring has been put in place to make the Auntlanda's Market Square Covid19 safe.
"Strict measures such as the no-mask-no-entry rule, temperature check and hand-washing will be made compulsory at the entrance."
There would be vocational trainings courtesy AuntLanda's Free Tertiary Academy, Free Medicals, Clothes,FoodStuff, Home Equipments, Bedspace for the Homeless, Auntlanda's Wonderland, Photostudio and many more.
The 'Restart Edition' of Aunt Landa's Market Square is powered by Aunt Landa Bethel Foundation and proudly supported by amazing brands.
Last year, Pep Nigeria donated thousands of items to Auntlanda's Market Square and this year, they are continuing the partnership by providing footwears, menswear, beddings, ladies and children's outer/inner wears and more.
As part of their 30 years anniversary campaign with goodness splash, Malta Guinness would also be supporting the Auntlanda's MarketSquare with 1000 Malta Guinness Goody which include Malta Guinness Pet hand fan, notepads, pens and other essential items in collaboration with some of their aligned partners, they would also be giving some lucky beneficiaries at the Auntlanda's MarketSquare items like Mouka Pillows, Darling Braids Extensions, Molped lady pads and Molfix Diapers.
Auntlanda, her amazingly experienced team and super dedicated volunteers are set to put smiles on the faces of beneficiaries.