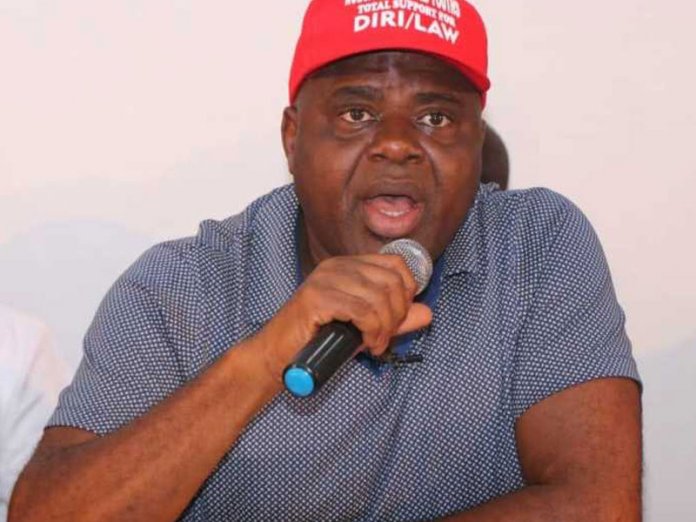 Pope Francis and Bayelsa State Governor, Senator Douye Diri, yesterday condemned Saturday's massacre of farmer in Borno State.
"I want to assure my prayers for Nigeria, where blood has unfortunately been spilled once more in a terrorist attack," he said in his weekly general audience.
Remembering those who he said were "brutally killed" by Boko Haram insurgents, the Pope said, "May God welcome them in his peace and comfort their families, and convert the hearts of those who commit similar atrocities, which gravely offend his name."
"With evangelical dedication, and running great risks, they were bringing food and medication to the displaced and were helping poorer families. These women lived their faith with great generosity. They are an example for everyone to become faithful missionary disciples," he said.
On his part, Diri described the killings as unconscionable
The governor in a condolence message to Governor Babagana Zulum and the people of Borno State, said the mindless massacre of defenceless citizens of the state was highly condemnable.
His spokesman, Mr. Daniel Alabrah, said in a statement that the governor commiserated with the people of Borno over the unfortunate loss of lives.
He noted that the bloodletting in the North East and Borno in particular was of concern to other sections of the country and indeed the Niger Delta.
Diri called on the military and other security agencies to redouble their effort in order to end the scourge of insecurity that is ravaging that part of the country.
He further noted that security is too important to be politicised as all hands and efforts needed to be galvanised to make the country safer for everyone.
"On behalf of the government and people of Bayelsa State, I extend our deep sympathy to Governor Babagana Zulum and our brothers in Borno State.
"The mindless and unconscionable massacre of over 40 rice farmers by bloodthirsty terrorists in Zabarmari community in Borno State is highly condemnable.
"The bloodletting and human carnage in the North East, and Borno in particular, is of serious concern to us in the Niger Delta. We share in your pain. Insecurity has no borders.
"Human life is precious. Those who take pleasure in destroying what they cannot create have a date with the owner of our lives," Governor Diri said.