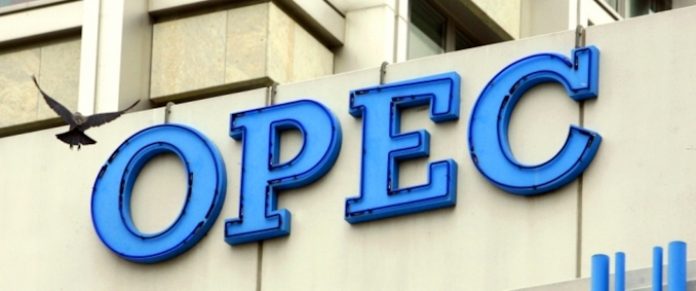 •Says demand contracted by 10m bpd in Q1-Q3
By Emmanuel Addeh
The Organisation of Petroleum Exporting Countries (OPEC) has again revealed the huge role played by its members and OPEC+ in saving the international oil market from total collapse since March when prices began a downward spiral.
The international oil cartel in its November bulletin, however, cautioned oil-producing countries not to lose guard, advising that the long-drawn-out battle to return the global market to the path of stability had not been won.
According to the organisation, between the first and third quarters of this year, demand contracted by at least 10 million bpd as the spread of Covid-19 disrupted the global oil market balance in 2020, pushing global oil inventories to a record high.
It said: "In the first three quarters of 2020, the massive global stock build came as oil demand contracted sharply, by 10.7 million barrels/day, compared to the same period in 2019, outpacing the 5.4m b/d decline in global oil supply during the same period.
"The decline in global supply was due to OPEC member countries voluntarily reducing their average production by 3.5m b/d, compared to the same period a year earlier, and non-OPEC participants in the Declaration of Cooperation (DoC) voluntarily reduced average production by 1.2m b/d.
"At the same time, other non-OPEC countries reduced their supply by about 600,000 b/d. Despite these production adjustments in April 2020, global inventories have registered a sharp build as a necessary and timely response to the urgent need to support market stability."
The organisation stated that despite these production reduction efforts, global supply has recorded a sharp build, resulting in cargoes getting stuck at destination ports waiting for discharge orders.
It noted that the high conformity levels of the DoC participating countries to their voluntary adjustments have gradually scaled back high oil inventory levels, but cautioned that with renewed lockdowns, the market situation requires vigilance.
However, the report stated that global economic growth forecast continues to show a contraction of 4.3 per cent for 2020, while the 2021 forecast is revised down to the growth of 4.4 percent, down from 4.5 per cent forecast of last month, with all numbers now based on the newly-implemented 2017 purchasing power parity (PPP) levels.
Also, the organisation said it had revised down the the global oil demand forecast for 2020 by 300,000 b/d, given weaker-than-expected demand and the recently announced additional Covid-19 containment measures by various governments.
For world oil supply, it said that the non-OPEC liquids production forecast for 2020 is revised marginally lower by 60,000 b/d from the last month's assessment, to now show a contraction of 2.4m b/d.
Globally, the bulletin disclosed that refining margins gained limited ground in October, with a positive performance seen at the middle and bottom of the barrel, impacted by lower processing rates, amid peak maintenance season and lower overall offline capacity year on year.
The oil cartel is expected to meet today (Thursday) to continue deliberations on its crude oil output for January, having failed to reach a consensus during a meeting held between November 30 and December 1.