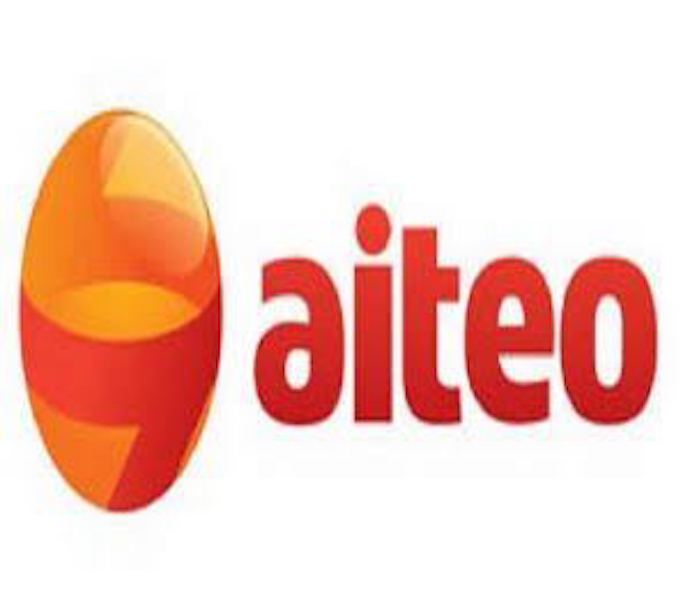 The social barometer is flailing wildly as you read. In twos and threes and more, it is being discussed in hushed tones and sometimes openly that Aiteo will be celebrating 21 years in business in few days. Age 21 is a significant milestone for an individual or an institution. It is the age that is globally accepted that one is fully welcomed into adulthood. For Aiteo, however, it had long been a primus inter pares in the continent's oil and gas industry, taking on challenges and charting new terrains where otherwise established companies dither. Attaining this new age in an industry famed for its high mortality rate is, therefore, a testament to Aiteo longevity, consistency and commitment to truly serving the needs of communities across Africa, helping the continent to reassert its energy independence and building a high-quality asset base, while increasing market share, revenue and shareholder value, writes Lanre Alfred
With just a clear-cut vision and a bullish ingenuity and industry, Benedict Peters, the CEO/Founder of Aiteo Eastern Exploration and Production Company Limited, has built an integrated energy group with the experience and assets necessary to provide oil and gas on a regional and global scale. Over the past two decades, the company has grown from a peripheral player in the downstream sector of the oil and gas industry into a leading full-service energy company exploring and conquering territories that others dare not allow cross their imagination. In the intervening years, the company now discovers, produces, stores and delivers energy resources to marketplaces worldwide.
Aiteo, which contributes over 5per cent of Nigeria's daily oil production, has one of the largest private storage facilities (with a capacity of more than 320 million litres at Port Harcourt and Apapa) for refined petroleum products in sub-Saharan Africa while it is also involved in refining and production, bulk petroleum storage, trading, marketing, supply, power generation and distribution. The company states on its website that each of these areas holds massive potential, with a global focus on the future of energy generation, significant oil and gas reserves still to be found throughout Africa, and a large number of alternative revenue streams to be found in the refinement of different petroleum products and derivatives.
A conglomerate with a turnover of over $20billion annually and a downstream business of bulk storage of over 300 million litres per annum, Aiteo has evolved into an integral contributor to the advancement of the African energy industry. Its integrated value chain in the upstream, downstream and power sectors is underpinned by extensive local capacity development with significant opportunities to sustain its future business. Aiteo's major fields now include Nembe (Flowstation), Santa Barbara, Ogoroba, Oloibiri and Nembe Creek Truckline.
Aiteo's strategy is to be a vital part of the world's energy solution by developing its core assets in the areas of oil, gas and electrical power areas. As such, it has acquired three power plants that have a combined capacity of 2300 megawatts and it believes that Nigeria's power shortage could be resolved through optimal utilisation of the nation's huge gas deposits.
Twenty-one years is a long way from when Peters launched Aiteo. A native of Onicha Oloma in Delta State., the University of Benin graduate of Geography and Town Planning, he began his career in the oil and gas industry in the early 1990s, working with Ocean and Oil, the entity now known as Oando Nigeria Plc. He moved to MRS Oil Nigeria PLC as Group Executive Director, ending as its Managing Director, before leaving in 1999 to establish Sigmund Communecci, a petroleum products supply and trading company, which gave birth to Aiteo. When Shell Petroleum Development Company (SPDC) announced its decision to divest some onshore assets it considered 'disposable' in the Niger Delta, Aiteo raised the single largest debt-financing in the Nigerian oil and gas sector from local banks to become a successful bidder for 45per cent per cent of OML 29 at Nembe Creek Trunkline in 2014. The same year, Ventures Africa magazine named him the 17th richest person in Africa and the 7th richest in Nigeria.
He has also diversified, through his Bravura Holdings Company, into the development of a platinum mine in Zimbabwe by investing an initial $1bn. The 3,000 hectare (7,413-acre) concession where it plans to dig the mine is in Selous, 80 kilometers (50 miles) south of Zimbabwe's capital Harare and close to existing platinum mines. Peters' Bravura, which has little experience in mining, also intends to explore mining lithium, rare earth minerals and tin in the landlocked Southern African country. The big time came but with its variegated pitfalls.
Trashing Stereotypes…
Commerce is far too precious and fundamental to be left to the wiles and exploits of villainous characters hence Benedict Peters believes that the doctrine of altruism and love must be preached as counteraction to the doctrine of mercantilism, cut-throat competition and greed that has overtime become the norm in business circuits.
Indeed, the story of Aiteo can never be disentangled from the founder, Peters. It is the story of a man who was bold enough to brave the odds of the uncertain and unstable international oil business because of a personal and profound belief in the Nigerian system.
Sigmund Communecci was Aiteo's forebear. Sigmund Communecci owned and operated a petroleum storage terminal in Abonnema Wharf, Port Harcourt. In October 2000, the company sought and secured a credit line of N250million from City Express Bank with a 365-day repayment window. Having satisfactorily fulfilled its end of the bargain with an inspiring performance of the first loan, the company got another loan of N500million from the same bank in May 2002, and another N350million a month later. The company became attractive to several top banks as facilities were extended to it on the strength of its corporate uprightness. In his quest to make it a 360-degree energy conglomerate and ensure phenomenal growth and transformation, Peters rebranded Sigmund Communecci in 2008 and renamed it Aiteo.
There is no gainsaying billionaire extraordinaire, Benedict Peters is an inspiration to most of his peers; he paved his path to acclaim like the proverbial fortune hunter who dared the odds and braved through storms to create eternity from a moment. Peters' wealth bears the sweet, dazzling glow of infinity; pundits would say it's because he worked for it. Even his detractors would acknowledge that he toiled really hard to attain his current height.
Yes, in top business schools across the continent and beyond, the corporate exploits of Peters are veritable case-studies for academic researches. And there seems to be unanimity of opinions that the patently self-effacing businessman has created phenomenally successful businesses and changed the world in significant ways.
A force of nature; a towering force of hope and entrepreneurial depth, indeed, very few men can knead the tripartite traits of genius, modesty and character into that moral and human centaur that remains unattainable to generations of tycoons and multi-billionaires like this entrepreneur extraordinaire.
No doubt, becoming an industrialist however, is not mere lip service. It requires consistent effort and focus to grow from just being an entrepreneur with interest in a particular business to becoming a respected and renowned empire builder. Nigeria is blessed with many of such men who started from the scratch, kept their nose to the grindstone and turned seemingly insignificant ideas into behemoth industries. Yes, billionaire extraordinaire, Benedict Peters is one of these great Nigerians.
He is one man that would be sent to Mars and still treat it as a stepping stone to Saturn – the quality of constant invention and self-improvement that has earned him worldwide acclaim and prosperity.
Peters has become the high watermark by which his contemporaries are measured. Innovative and insightful, he is a ruler of his world and not bound by a time clock, yet he does not abuse the privilege. Today, he is celebrated at home and abroad as one of Nigeria's league of extraordinary entrepreneurs.
Interestingly, however, there is no gainsaying the business terrain is like a wilderness riddled with storms. But despite its inherent dangers, Peters navigates through its perilous paths with a stubborn resolve and unyielding spirit, like bog-hardened seekers.
Aiteo's Arrival and Continued Financial Integrity
Aiteo Eastern Exploration and Production Company Limited, the succeeding entity for Sigmund Communecci, was founded with a commitment to provide responsible energy extraction and production and fuel economic growth while improving the quality of life of Nigerians through its diverse activities.
Many had expected that the change in its corporate identity would come with concern and uncertainties from banking partners and perhaps, the likelihood of withdrawal of the financial goodwill that the company used to enjoy under its former name. Rather, the credit facilities increased as Aiteo became more audacious and ambitious.
Precisely on Friday, March 6, 2009, Aiteo got a $30m Inventory Finance Facility from Ecobank "to part-finance the local purchase/importation of petroleum products unde
…