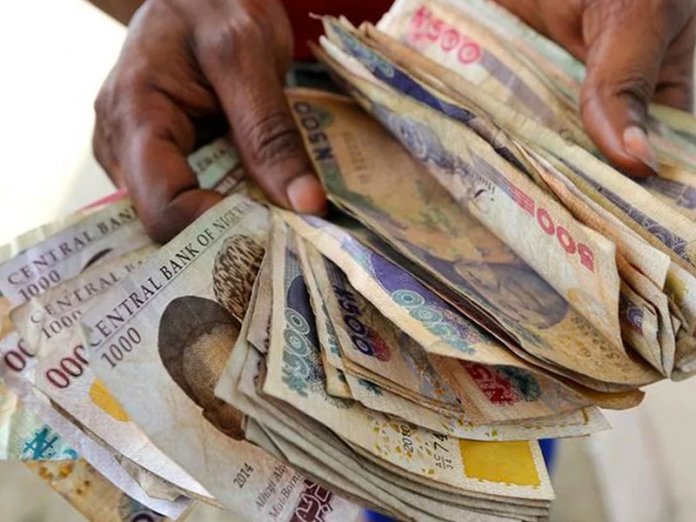 Obinna Chima
A report by AZA Finance, an Africa-focused provider of currency trading solutions has attributed the pressure facing the naira on the parallel market to diversion of export proceeds away from the approved channels by a lot companies in the country.
The naira fell to N487 to a dollar on the parallel market yesterday.
According to AZA Finance, "Many companies and individuals are diverting export proceeds and remittances away from approved channels while directing unmet dollar demand to the parallel market. As dollar scarcity continues to linger, we foresee more pressure on the local currency.
"Dollar demand pressure continues to weigh in from importers stocking up for Christmas sales."
Central Bank of Nigeria (CBN) Governor, Mr. Godwin Emefiele on Tuesday, stressed that the parallel market cannot be used to determine the true value of the country's currency.
He emphasised that the value of the naira can only be determined by forces of demand and supply, insisting that the parallel market rate is mainly for illicit activities and for persons using the dollar for bribery.
Describing the black market as tainted, he said it only accounts for five per cent of total foreign exchange market share and can't determine the worth of the naira.
Reacting to questions from journalists during the MPC meeting that the naira may currently be overvalued according to some analysts, Emefiele expressed disappointment that analysts who ought to know chose to mislead Nigerians.
Reacting to calls for further devaluation of the currency, Emefiele said Nigeria had depreciated its currency this year by 28 per cent, describing it as "a whopping depreciation compared to depreciation in some countries."
He said: "And indeed, I heard some analysts talking about the parallel market, saying that the exchange rate is at N480. I want to say this that it is unfortunate and even unfair that even analysts who are supposed to know will play with numbers and begin to determine the exchange rate of our currency using parallel market rates.
"For the information of everybody, parallel market, as we know and from the data that we have, is a shallow market in Nigeria with not more than five per cent of market share.
"Parallel market, and quote me, is a tainted market in Nigeria – where people who desire to deal in illegal exchange transactions, including sourcing of FX cash for purpose of offering bribe, corruption, that is where they deal."