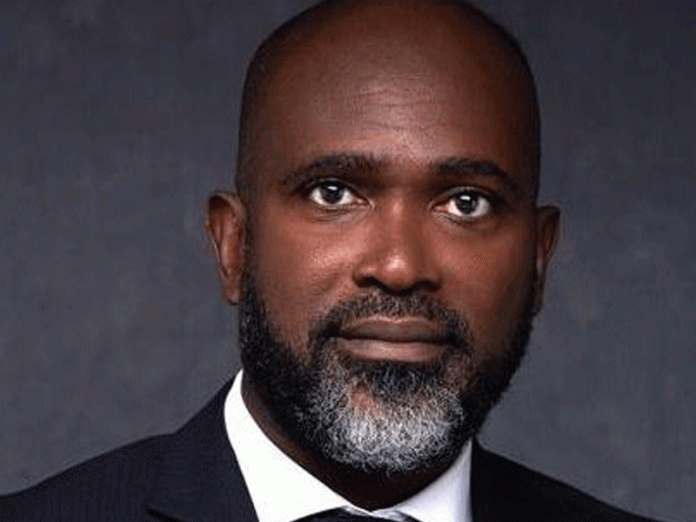 Only seasoned home builders know what it feels like to deliver on their promise. Projects look good off-plan but could buckle shortly after takeoff. The Chief Executive Officer of Design Union, Anthony Aihie, an Architect and first-rate home builder, has seen it all. He tells Bennett Oghifo about his journey in the last 20 years
It's been 20 years since Design Union put its hands on the plough. How has it been?
We are filled with infinite gratitude to God
It is a milestone, no doubt. Do a bit of stocktaking for us
The journey so far has been an interesting one that is fraught with tough times, disappointments, mistakes, drudgery but, ultimately, triumph and fulfillment.
Nice. Tell us about yourself
I consider myself a simple de-tribalised Nigerian with many roots. I have a strong family background and ties from my wife and children to my parents, siblings and cousins, I enjoy strong family bonds. My education includes degrees in Pure and Applied Physics, Architecture, Business and a passion for Art. I am a registered architect in the U.S. and in Nigeria. I still play most sports relatively well (football, table and lawn tennis, basketball, cricket, golf and running). God is my first love.
Looking back to how you started 20 years ago, do you feel fulfilled?
We started as a one-man business back in 2000. Looking back, there is indeed a cause to be grateful to God and our patrons. We owe a great gratitude to great friends like Herbert, Igbuan, Jite Okoloko, Bethel (RIP) and Design Union staff, consultants and sub-contractors who plugged into the vision at one time or another. Our board members have been invaluable in advise and oversight.
What have you put in place to mark this anniversary?
Design Union has been one of Nigeria's best kept secrets. This 20th year is a chance to become top of mind in what we do. We have several great events planned for the year.
Why is it a year-long celebration?
Because you only turn 20 once. Also, statistics show that less than 35% of businesses make it to their 10th year. It is even worse for construction related companies.
What have you done differently to establish the great brand that Design Union has become?
We have a very high quality product. We put months and months into designing and engineering our projects and put the best quality possible for the budget in constructing the project. We also have international standard for finishing.
What major goals and objectives do you aim to achieve in the next 20 years?
The company is transitioning from the growth phase of the business to the institutional phase. We are working on standardising operations, succession planning, as well as risk management that will allow the company to become an institution.
Over the years, you have handled many wonderful projects, which of them would you say has been most challenging and why?
Royal Residences (Eden Heights). The 17-Storey development took 11 years to complete. It saw two major recessions and local currency devaluations of over 300% over the period.
Which of your projects do you hold closest to heart?
Aihie Villa – I live there!!
Design Union won some international awards recently, tell us more about these Awards?
The International Property Awards are given annually by the publishers of The International Property Magazine to companies around the world who have accomplished projects of distinction in the fields of architecture, Interior design and Real Estate development. Design Union uncommonly won two awards, an award for Multiple Residence Architecture in Africa for Eden Heights and a 5-Star Award for Single family residence in Africa for Aihie Villa.
What's the relationship between Design Union Consulting and Design Union Development Company?
Design Union Consulting Ltd is now known as Design Union Ltd.
Which is more tasking between design and execution? Both are tasking in different ways. When you design, it means you create, not adapt, nor copy. You are solving problems from first principles. This takes time to get right. It requires skill, experience and lots of talent. Executing (constructing) the design requires engineering, project management and business skills, a different set of competencies.
How would you assess the quality of Nigerian Architects compared to their foreign counterparts?
There has been great improvement in the quality of architecture and build quality in Nigeria over the last 20 years. I have to say that the top Nigerian Architects here can compete with the best international Architects. We are achieving more with less at our disposal, in a very tough working environment. However, the general level of architectural practice in Nigeria needs to be improved, starting with the education of Architects and closer study and research of our architectural heritage and building science.
Which major challenges do you face as a property developer?
Very Many. Complexity of land acquisition and legal title. Length and complexity of government approval processes. Lack and high cost of construction/development finance. The unavailability of single digit mortgage loans.Unstable local currency. Low production capacity of building materials, especially finishing items. Lack of detailed building regulations. Lack of/outdated construction laws. Economic recessions, causing diminishing buying power. Inflation. The list is long
What is responsible for the high incidence of building collapse in the country and how can it be stopped?
Greed is the major factor. People try to cut corners at different stages of construction. It can be stemmed when there are strict penalties for such mishaps.
It appears Design Union virtually handles only luxury projects.
No! we are doing affordable estates such as Ilupeju Gardens in the Mainland of Lagos and Canalily Place in Lekki.
How can the government at various levels meet the yearnings of many Nigerians to own homes?
By ensuring single digit mortgage facilities are available with longer tenures for housing.
Are there any particular persons you would want to appreciate on the occasion of your anniversary?
Mr Herbert Wigwe of Access Bank, a visionary banker and financier whose support has helped the company grow.
What advice do you have for owners of houses burnt down during the recent #ENDSAR protests?
For those with home insurance, make your claims quickly, get a good architect/builder and re-build. For those without home insurance, consider getting a developer to finance a duplex or triplex on your plot so you can end up with a home.
How can the scope of opportunities be widened for Nigerian Architects to tap into?
Architects are trained to solve problems. Or so I was trained. So, Architects can do anything. They can build anything, design anything, make anything. This is my belief. An Architect is only limited by his/her imagination.
What comment do you have on the infrastructural development drive of the present administration?
It's a great thing. There are some great initiatives going on like the second Niger bridge and some railway work. However, there is a great deal more infrastructure needed. We need serious airports (not the little sheds being built now), sea ports, highways and railways. Let them concentrate on heavy investment in these. Like $300 billion over five years. It is a great bill but it is what we need to really develop the country. If such an expenditure is made through multi lateral financing and properly applied, Nigeria will be a developed country in 30 years.
What is the capacity of Nigerian Architects to handle the most complex projects? Is foreign input necessary?
Many of us Nigerian Architects are foreign trained. If I take design union for example, we can do any project, including building a space station. Once we have the funding, We will get the best experts in the world to execute each component. We have the discipline to follow through and do the project. Nigerian patrons tend not to want to pay local firms properly when complexity demands it.
Building materials is a major component in building. What advice do you have for an average Nigerian desiring to own a home with small budget?
I will advise that he paces himself and build at milestones, foundation first, structure at a later period and so on.
If China with a massive population can house all its citizens, why can't Nigeria house its own citizens?
No single digit mortgage. Lack of a sustainable affordable scheme. Let's see how the on-going government-backed Family Funds scheme works out over time.
How do you unwind?
Golf, football, running, spa, gisting.