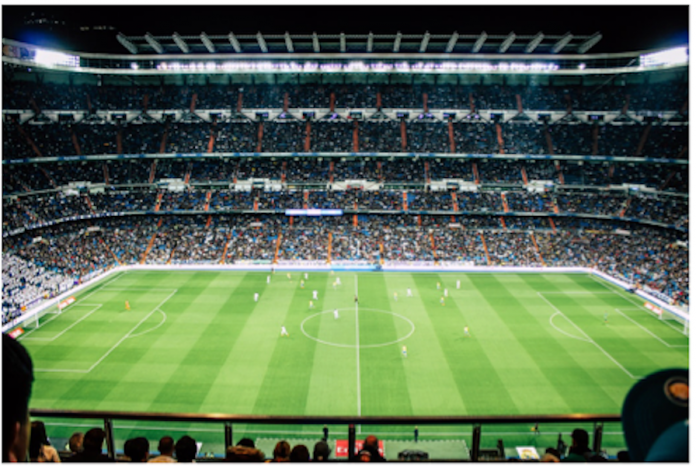 After the 1-1 draw with Manchester City on 8th November, Liverpool manager Jürgen Klopp bemoaned the 2020/2021 season's scheduling after Trent Alexander-Arnold went off with a calf injury. Speaking with various outlets, Klopp expressed dismay about how a team turnout for the Champions League on Wednesday night then has to play the Saturday 12:30pm game, or, as happened in Tottenham's case, competing in the Europa League on Thursday before kicking off on Sunday at 12:00pm. He said that the players only need a few extra hours, so a mid-afternoon or early evening match is fine. They just need a little bit more recovery time. "You want good football? Give the boys a few hours more rest," he said.
This Season's Congestion
This isn't the first time during his spell in England he has criticised the schedule Premier League teams have to contend with. However, this season is especially congested. Domestic leagues and cup competitions, continental competitions, as well as international football, means players are playing every three days. There are some exceptions, but even their fixture list is more congested this season that previous ones. When the schedule was released in the late summer, the margins in which teams could play games were so narrow that if matches had to reschedule early in the season then they wouldn't play them until much, much later – as far down the road as March. Managers are beginning to back the introduction of five substitutions instead of three, to help alleviate workload. The PFA have backed Klopp and Pep Guardiola's request for this.
Player Welfare
Football is an entertainment business. As Klopp mentions, if the broadcasters and fans want to see the kind of football that they desire, players must be protected. Liverpool have lost thirteen first-team players already this season, through contact and, importantly to his argument, non-contact means. Klopp is not asking for extra days, only hours. He isn't proposing a new style of casino, where they no longer bet with any money at all, only a safer means with which to deposit.
Players Want to Play, Not Train
There are counter-arguments, or, what commentators describe them as, solutions to this problem. One is "players want to play, not train." Yes, they may want to. It is not surprising. The question isn't one of playing vs. training, though. Recovery is the crux of it. Teams playing every three days will only get one-to-two sessions in between games as it is. Recovery is as, if not more, important that training.
Squad Rotation
Another argument is why don't more teams rotate their playing squad more? A completely reasonable argument. Elite teams have depth. In some cases, enough depth that their second unit is better than a lot of team's first. However, some teams function in specific ways. Alexander-Arnold started seven games in the last twenty-three days while his "understudy" Neco Williams sat on the bench. Liverpool put a lot of creative emphasis on their full-backs. Alexander-Arnold is someone the team plays through. Removing him, as is evidenced by previous attempts to not play him, creates issues.
This season, though, new signing Thiago is a solution, almost a cheat code. The ball progression Alexander-Arnold offers is matched and surpassed by Thiago. Naby Keita is another option, who can progress the ball like Trent, but within a much tighter area of the pitch. Xherdan Shaqiri offers the open-play box entry passes Alexander-Arnold does, so a combination of Keita and him might cover for Alexander-Arnold's loss. However, these solutions have their own ironic issues: Thiago is injured at the moment, Keita is has recently recovered, and Shaqiri's matchload has to be carefully managed as he's usually injured.
To maintain the high standards Liverpool and other elite clubs expect of their selves, with so little time to train different ways to attack or defend to compensate for injuries, it quickly becomes clear how difficult it is to hit peaks.