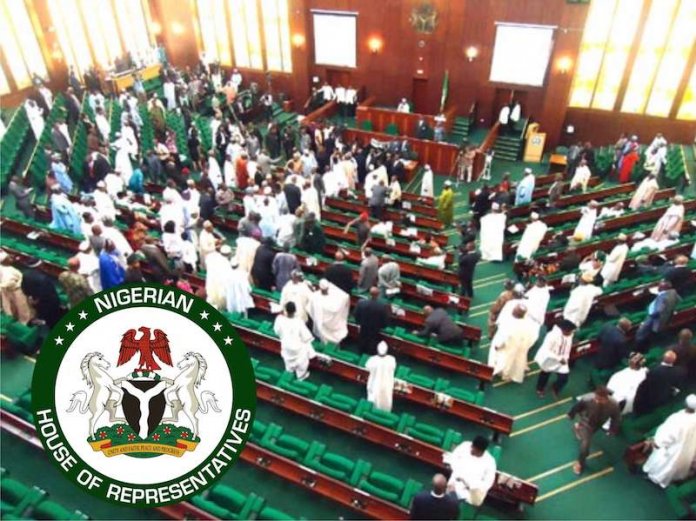 *To present police reform bill in two weeks
Udora Orizu in Abuja
The Spokesman of the House of Representatives, Hon. Benjamin Kalu, has announced that the National Assembly would adjust its expenses in order to support the activities of the National Assembly Joint Committee on the Review of the 1999 Constitution and make sure that its objectives were met.
Kalu also revealed that a new police reform bill would be laid on the floor of the House of Representatives within two weeks.
He told THISDAY during the weekend that the constitution review is one of the top legislative agenda of 9th assembly, which the lawmakers would ensure it comes to pass.
Kalu said: ''Like you know, paucity of funds has always been the problem of National Assembly, expectation is high, but I'm sure that because the 9th Assembly is placing the constitution review on the front burner, certain adjustments will be made to prioritise this particular objective. It's one of the top in our legislative agenda. Nigerians are looking forward to that and we will put our money where our mouth is in funding this.''
He said that the committee might finish its work by June 2021 but assured that the review would not be compromised by speed, as the members of the committee would ensure a thorough job.
He said: ''The committee is under a serious minded, well experienced chairman, that's the deputy speaker, Hon. Idris Wase. If you know him very well, you know that he operates with the speed of light when he's handling responsibilities. So I can assure you that he's the right person for this all important committee. He has the leadership skills to be able to advance the constitution review expectations of Nigerians. So June or July, whatever it is, it's going to be fast, as fast as possible.
''This is line with the resolution we raised in October. We also hope to use the Bbudget to support Mr. President in actualising some of these five point demands of EndSARS protesters. We're using this budget to make sure that the youth element is captured in it. It may not have been so rosy for the youths in the country, but let us also give credit that not too young to run bill was passed by this administration in his first tenure in office. What we're trying to do now is to see how we can energise and enable these youths to be positioned to even enjoy the benefits of this not too young to run bill.''