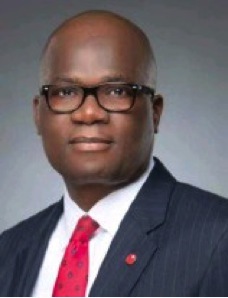 Tunde is my friend and an executive director at Sterling Bank. We have a long history together but only physically met recently and since then, it has been like a house on fire. So when I needed to set up a committee to help with the Pastor SN Edgar Grant for aspiring young theatre producers, I fell on him to head the committee. The committee would choose who wins the N100,000 annual prize I would be giving out.
Other members include veteran actor Yemi Shodimu and versatile theatre critic and journalist, Yinka Olatubuson. That is how Tunde now asked us to meet him at the Crossroads Restaurant located within the Eko Hotel for our inaugural meeting. You see how chairman dey perform. Come and see peppered snails all over the place with fine wine. I chop o. But during the talks, he told us about his rich family pedigree.
A family that has produced three bank managing directors, a progenitor who was a banker and who delivered over 17 children and his struggles to get all of them well-educated. The story is mad and I will like to put it on stage one of these days if they will agree. It is a story of resilience, determination and immense pay off. Tunde please let me do this, Nigerians need these kinds of stories, I tell you.