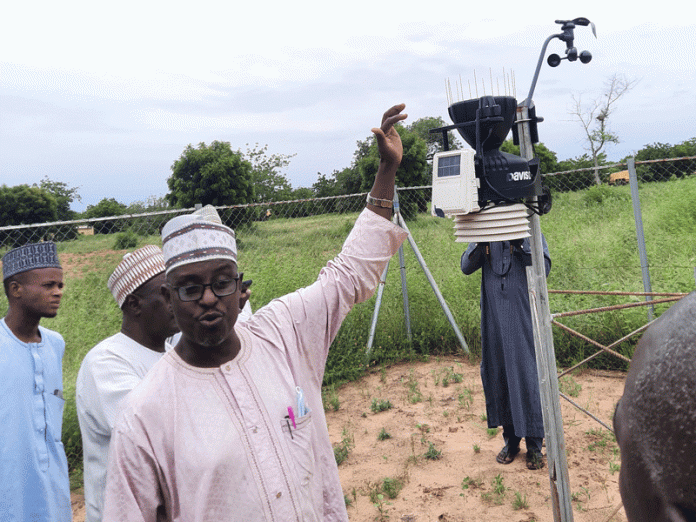 By Francis Sardauna in Katsina
The Katsina State Government has installed Automatic Weather Stations (AWS) in each of the 34 local government areas of the state to generate agro-meteorological data used in predicting weather information that guides agronomic practices, crops planting and harvesting time for effective farming activities.
The Special Adviser to Governor Aminu Bello Masari on Agriculture, Dr. Abba Abdallah, who disclosed this on Sunday in an interview with THISDAY, said the automatic weather stations will also predict the varieties of seeds to be planted at appropriate time.
He reiterated that the weather stations also ascertained the time rain will start and when it will stop, drought and growth period for major planting crops in each of the 34 local government areas of the state.
He said: "To further improve on the accuracy on weather predictions, the state government installed automatic weather stations in each of the 34 local government areas. They generate agro-meteorological data that are used in predicting related information that guides agronomic practices as well as crops planting time, seed varieties and harvesting time."
He explained that the automatic weather stations had saved many farming communities and farmers from losses due to earlier cessation of rains as predicted, adding that the World Meteorological Agency has contacted the state government for adoption of the project for African countries.
Abdallah, however, said the state government in partnership with Morocco, has established a mobile soil testing laboratory that moves from farm to farm in order to analyse soil nutrients status across the state.
He explained that the project covered 70,750 smallholder farmers in 152 farming communities of the state with focus on cassava, soya beans, maize, rice, millet, sorghum and cotton nutrient requirement.
Attachments area