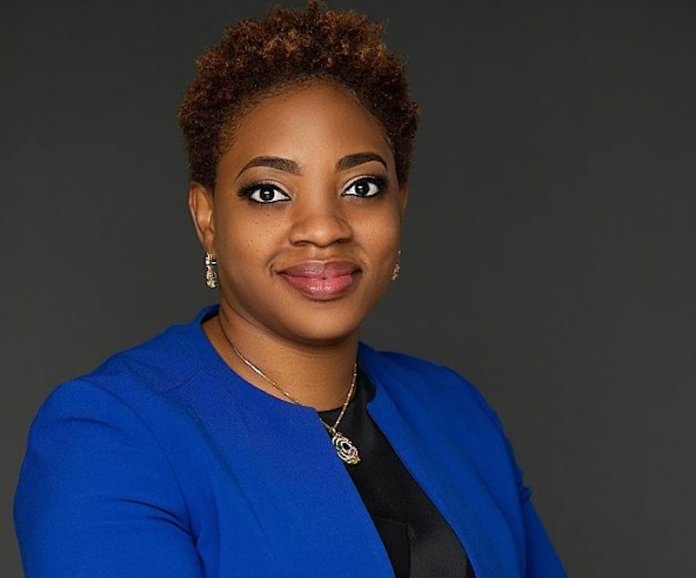 Ngover Ihyembe-Nwankwo, who is the Chairperson, Executive Council, Women in Management and Business and Public Service and also the Head Coverage, Rand Merchant Bank Nigeria. In this interview, she speaks about the association's 2020 annual conference which holds this Friday. Obinna Chima provides the excerpts:
To what extent has WIMBIZ encouraged members to access the Central Bank of Nigeria's (CBN) Micro Small and Medium Enterprises Development fund and other intervention funds in which 60 per cent had been set aside for female-owned businesses?
With the Women in Management and Business and Public Service (WIMBIZ) is actually focused on three pillars and I think it is important that I highlight the three pillars. The first of the pillars is women in business and it cuts across female entrepreneurs across a range of industries. The second pillar is women in management, which speaks to women who work within the corporate sphere and are in management position and cuts across a range of industries. Then the third pillar for us is women in public service. And all three pillars are equally relevant to us and we focus on all three. Now with specifics to your question around the CBN fund, what we have done is that we really seek to empower our women with knowledge and with access to finance. So, we have worked quite closely with women within our network and we have worked with the CBN, the Bank of Industry and a number of other funding agencies. And we have done training for our women. In addition, we have provided literature for our members on how to access the funds. We have also done webinars this year where we have talked specifically around the various intervention funds available to them, provided guidance on how they can apply and we wanted to help them along the way.
What are those things you will like to achieve before the end of your leadership at WIMBIZ?
I will like to deepen and broaden our impact. That is the overall goal for me. And when I say deepen our impact, I mean a formidable organisation. We have more than 700 associates as we speak. I will like to see more women joining the associate. I will like to see more women across various cities. At the moment we have strong representation from Lagos, Rivers Uyo states and Abuja, but I will like to see more states and more areas across the nation. I also like to see more women from outside the country being part of WIMBIZ and then I would also like to see our impact at national level broadened. I like to see progress in the things that affect women, I want to see policies that address gender parity and more importantly for me, personally I would love to see more women in leadership positions. I would like to look at the political landscape and see more women speaking up and supporting each other. I would like to see more women as leaders in corporate Nigeria and I like to see more women running big businesses and successfully contributing to national growth.
What efforts has WIMBIZ made in contributing to policy formulation so as to realise your expectations?
So far this year we have had a number of webinars where we had our women associates as well as speakers that are either actively involved in politics or are involved in policy formulation. We have also in the past had sit down meetings with the Senate President under the leadership of Senator Bukola Saraki, when he was the leader of the National Assembly. And this year we were scheduled to meet again with the Senate but for current happenings. So we would continue to work very closely with our leadership at the legislative level. Also this year we had a meeting with the Minister of Women Affairs in the first quarter of the year. So we would continue to do that.
So, can you tell us about upcoming WIMBIZ annual conference and how has the COVID-19 affected preparations towards this conference?
This is our 19th annual conference. We have held one every year since WIMBIZ was established. It always happen every year and it happens towards the end of the year, so that we can get women thinking about the year ahead and also to help them position themselves for success. The theme of this year's conference is: 'The Shift, Recalibrate.' And really this was informed by the peculiar circumstances we find ourselves presently. So this conference for us is a call for our women to embrace the new normal and seek out great opportunities so that they can thrive and remain relevant. In terms of our preparations for the conference, typically our conference is held over two days and it is a physical conference with more than a 1,500 women in attendance. This year, we are completely virtual. We have embraced the new normal, we have gone fully digital and the conference will be held in one day. So we have also had to try and create as much content into that one day while keeping all the usual elements of our conference in place. Obviously the health and safety of our delegates is our biggest concern. So, we didn't have a choice, we had to make sure that we make it fully virtual so that people don't have to risk coming into an enclosed place with many women. But then we had to provide all the content that we think is relevant to them, particularly because this year has been so disruptive.
Can you shed more light on the choice of the theme and who are the likely speakers you are expecting at this conference?
So, 'The Shift, Recalibrate,' was really in recognition that this year has brought with it fundamental changes in the way that we interacted with each other, in our sources of livelihood, in the way that we have thought about communities and how we work with our communities. We now see that we can't stand alone, we have to work together. And more importantly, it is has also brought severe disruption to the economy. For us, the shift really in one word encapsulates what we are seeing. We've had to significantly shift our mindset to embrace the new realities. And for us, in terms of what we are hoping to provide at this year's conference, it is really about having discussions that provides tools and tips for them to succeed. So, it is not enough for us to sort of say there is a shift. Yes, we know the shift has happened but how do we take advantage of the shift and how do we recalibrate? So that is where the word recalibrate came from. That is because when you recalibrate it is about going back and making changes, but to make those changes you have to accept the current realities. So the first part of the conference theme is the 'Shift,' which is that there had been changes. The second part to it is how do you embrace those changes? And how do you recalibrate your thought, your way of life, so that you can come out much stronger. That is because what we have seen over the last few years is that those who were are quick to embrace disruption are often the most successful. Some of the speakers include Prof. Ekanem Braide, First Female President of Nigerian Academy of Science/ Parasitologist; Hon. Elizabeth Uyinmwen Ativie, Deputy Speaker, Edo State House of Assembly; Babatunde Irukera, Chief Executive, Federal Competition and Consumer Protection Commission; Brandi DeCarli, Founding Partner, Farm from a Box; and Samaila Zubairu, President/CEO, African Finance Corporation.
Now that the conference is going to be virtual, will there still be opportunity for participants to network as we were made to understand that networking is one of the features of this event?
Yes, there are usually three key elements to our conference and networking is top of the agenda. So, when we are thinking and putting together this virtual conference, that was a big area of concern for us, and we spent some time doing very deep thinking about how we could achieve it. So, it will have a networking session and we call it a virtual breakfast, where people can actually get their breakfast and coffee in their respective homes and then meet up with other women online. We are creating small networking groups within that networking session to discuss some very interesting and engaging topics. And that will actually start-off with the conference from 7:30 and then we go into the main conference at 9am. Also, at the end of the conference we have a social hangout event where people will get the opportunity to let their hair down. There will be opportunity to answer quizzes; there will be games and the idea with that as well is to create a more social networking environment that we would have in a physical conference.
What is your target audience and what is WIMBIZ looking to achieve from this conference this year?
Our target audience is every woman in management, business and public service; women who are passionate about personal development, passionate about advancing gender diversity and we also welcome men. I think every single conference we have had we have always had male delegates. And this year more than ever we encouraging our men to attend the conference.
We see them as allies in the pursuit of gender parity. And for us, what will be success for us is to have a conference where we will have a diverse range of delegates across the country and from countries outside Nigeria as well. And we want the women who attend to leave the conference inspired with life-changing tips and advice from our public speakers and leaving with renewed energy and passion for life and for changing the world.