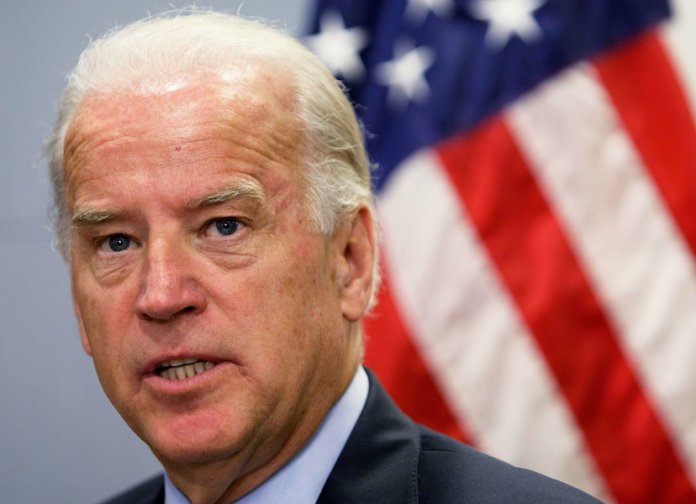 By Uche Nnaike
A former Consul-General of the Nigerian Embassy in the United States, Ambassador Joe Keshi, has stated that if elected as the US president, Joe Biden, will make considerable efforts to restore American leadership in the world, as well as normalise relations with allies.
He said Biden would start addressing some of the problems in the world "that President Donald Trump showed no interest in addressing."
Keshi, who was a guest at the Morning Show on Arise News television, said it would be a disaster for dome people if Trump is re-elected "because a lot have changed in the past four years to the extent that traditional allies of the US tried as much as they could to stay out of Trump's way, while he embraces dictators around the world."
According to him, the world is interested in the US election because " the world is looking at the possibility that we could return to normalcy in terms of diplomatic arrangement because the peace that came in 1945 after the Second World War and the construction of the global environment that the Americans led are almost gone, and everybody is anxious that a bit of it should return for the sake of the world and for the sake of Americans also."
Asked how the election will determine the fate of Dr. Ngozi Okonjo-Iweala at the World Trade Organisation (WTO), Keshi said: "There are so many things in play here; not just the election at WTO. There are so many unresolved global issues that the Trump administration ignored. Relationship with allies has collapsed; the tension between US and China has increased also, so when you put all these issues together you can begin to see why the world is anxious to correct the mistake that was made in 2016."
He regretted that was no leadership in terms of global coalition to fight COVID-19, adding that immediately the US withdrew from the WHO, the organisation started struggling on its own as much as it can. "This and many other institutions were created and led by the US in 1945. But now, they are virtually without leadership. So this is an extraordinary election, and everybody is interested in the election and hoping it will go the way they want it to go. I am in prayers for Biden to win so that we can return to normalcy, and global institutions can be rebuilt for the sake of the world."
On the qualities that stand Biden out, he said: "The former vice president has been in this business for many years. He served as vice-president with President Barack Obama; he served in the Judicial Committee of the Senate, and many other committees, including foreign and intelligence committees of the Senate. So he comes in with solid experience of how the US should work and relate with allies. We can be assured that under his leadership, considerable efforts will be made to restore American leadership in the world.
"Biden has given us the impression that they will return to the Paris Club; we can be rest assured that they will return to the WHO, so that is a good indication that we will return to normalcy if we have a new US President and it is Biden."