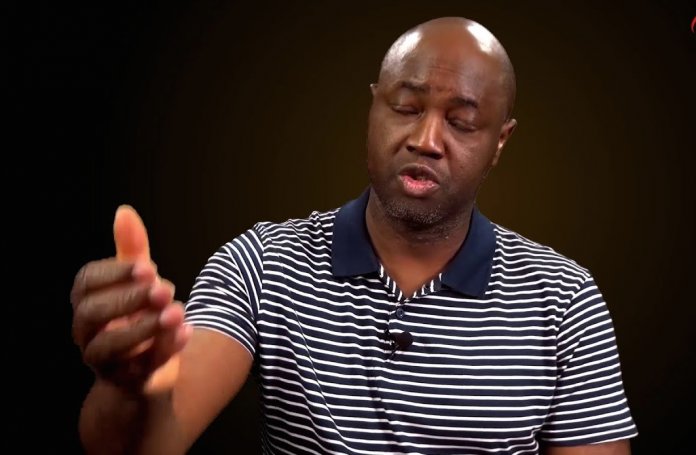 After a five-and-a-half-year hiatus from active sports journalism, Toyin Ibitoye, returned to the beat last week following his completion of an acclaimed and highly successful tour of duty as the Media Officer of the Super Eagles.
And leading sports production and marketing company, HotSports Nigeria Ltd has finalised plans to formally welcome back the brilliant and resourceful purveyor of sports news and information whose experience cuts across the print and electronic media.
The event slated for Studio 2 inside the Company's sprawling television production complex in Ikeja, Lagos takes place 4pm, Sunday, November 8, 2020. Leading the welcome party will be Taye Ige, President/CEO assisted by top officials of the Company. Expected to grace the event will be Ibitoye's
friends and family members, top officials of the Nigerian Football Federation and other leading lights of the football confraternity in Nigeria, sports editors and managers of Nigerian newspapers and programmes on radio and television.
In a release he personally signed yesterday, Ige said "On behalf of the Teams at both HotSports Nigeria Ltd & HS Studios, Nigeria's leading sports marketing company and owners of the largest television production complex in the west coast of Africa, I wish to extend my heartfelt salutation and congratulations to our colleague, Toyin Ibitoye on the successful completion of his tour of duty.
"Relevant members of the HotSports Team and I would like to recall, with immense gratitude, how pleasurable it was working with you in the last five-and-a-half years especially during our several activations in furtherance of our roles as both the official media partner as well as marketing consultant to the Nigeria Football Federation. We all know how difficult access to the national team camp can sometimes be. This became significantly easy for us to achieve under your watch, making both our editorial and marketing activation responsibilities much easier to carry out. It has thus been a privilege working with you and now it's an honour to celebrate the legacy of hard work and exceptional dedication to duty you have left behind for your successor.
"Secondly, that the Super Eagles largely delighted us with good results on the field of play during your tenure, qualifying for both the AFCON and the FIFA World Cup finals in grand style (in some cases two matches ahead) is also evidently traceable to the quality of "technical assistance" you afforded the Team's chief coach, Mr. Gernot Rorh. It is not for nothing that, in informed circles, Toyin, you were known as the de facto assistant to the national coach as you were reputed to put at his disposal your awesomely rich knowledge of Nigerian players, their current status in their various Clubs both home and abroad as well as advise him on the best formations to adopt based on options of players available at any given time.
Ige concluded; "It is for these services to our Company and to our dear country that we wish to thank you and formally welcome you back to the profession we know you have always loved. We know your passion for sports journalism and we are almost certain that you can't wait to get back to it."