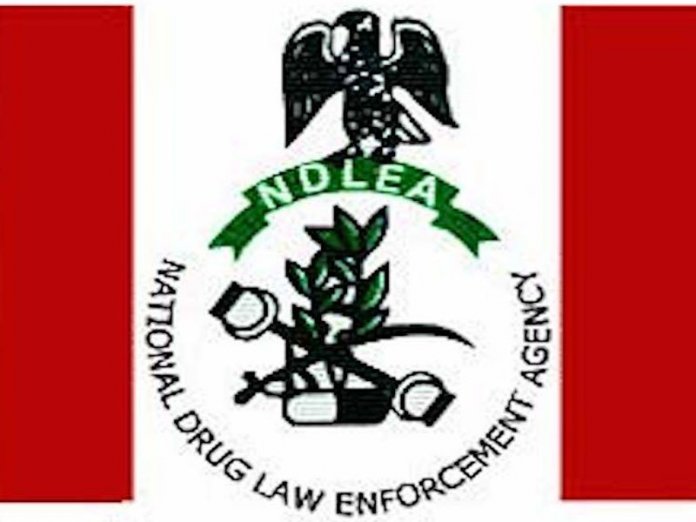 By Chinedu Eze
The National Drug Law Enforcement Agency (NDLEA) has arrested two Nigerians who came in from Sao Paulo, Brazil with 16.65 kg of substances suspected to be cocaine on arrival at the Murtala Muhammed International Airport (MMIA), Lagos.
The two suspected traffickers Okwubunne Chidiebere Simeon and Aniakor Uchenna James were arrested on October 28, 2020 and were said to have concealed the drugs in a spectacular way to beat the officials of the NDLEA.
The NDLEA Commander at the airport, Garba Ahmadu in a statement said, the drugs were concealed in eight children duvet which contained seven absorbent towels soaked with cocaine and others neatly and cleverly concealed in tin cans labeled ' Schramn' .
"If this quantum of drugs had penetrated into the society, we can only imagine the multiplier effect of crime rate in the state," Ahmadu said.
Ahmadu said in the third quarter of this year, from July to September, the agency arrested 12 suspected drug traffickers and the suspects include seven males and five females and a total of 15.800kgs drugs seized, which include cannabis sativa, cocaine and methamphetamine.
"The involvement of people in drugs stand condemnable considering the fact that drug intake is a catalyst that fuels crime. I want to call on well-meaning Nigerians to collaborate with us by exposing drugs barons. All information shared with us will always be treated with utmost confidentiality. The Command will remain focused in the drug war by intensifying efforts and exposing whatever modes of concealment used by the drug peddlers," he said.
He also called on all stakeholders particularly the sister security agencies and the general public to identify with them in this drug war so as to pave the way for a drug free, crime free and a healthy community.