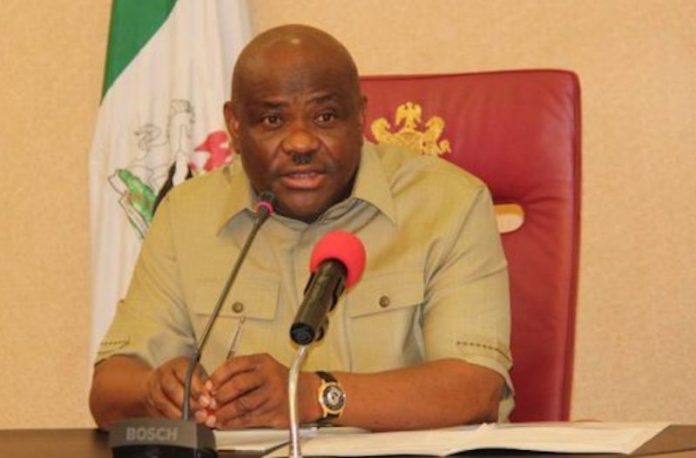 Rivers State Governor, Mr. Nyesom Wike, has charged the 23 council chairmen and youths in the state to fish out members of the proscribed Indigenous Peoples Organisation of Biafra (IPOB) in the state.
He also warned that any council chairman who allows IPOB to hold processions and hoist its flag within his jurisdiction in Rivers State risks sack.
The governor gave the charge yesterday in Port Harcourt during a meeting with all the 23 local government areas chairmen, community development committees and youths leaders at the Government House.
He described Rivers as the most accommodating state for all Nigerians, buttressing that there has never been any historical incident of different ethnic groups clashing in the state as has been witnessed in other parts of the country.
"We can never be against any ethnic group. We can never do that. We have lived in harmony with the Ibos, the Hausas and with Edo people. Everybody that comes to this state has lived in harmony with us. And so Nigerians must commend Rivers State as a place where you have never had problem of ethnicity," he said.
Wike, however, maintained that while the people of Rivers State believe in the unity of the country, they will not allow 'criminals' under the aegis of IPOB to continue to threaten the stability of the state.
According to him, "There is one terrorist group they call IPOB. I did not declare them terrorist group, the court did. The federal government declared them so. IPOB cannot use Rivers State to launch attack. If you allow that, your future, your children's future is gone."
Infuriated by IPOB's alleged effrontery to hoist its flag in Oyigbo, the governor directed the council chairman to ensure "there will not be another occurrence of this treasonous act."
The governor, while calling for vigilance on the part of Rivers people, however, warned sternly that IPOB members should not delude themselves because the state cannot be colonised or annexed by any group, particularly, while he is still the incumbent governor of the state.
The state Commissioner for Youth Development, Hon. Ohia Prince Obi, lauded the governor for interfacing with the youths as this would give them a sense of belonging in the affairs of the state.