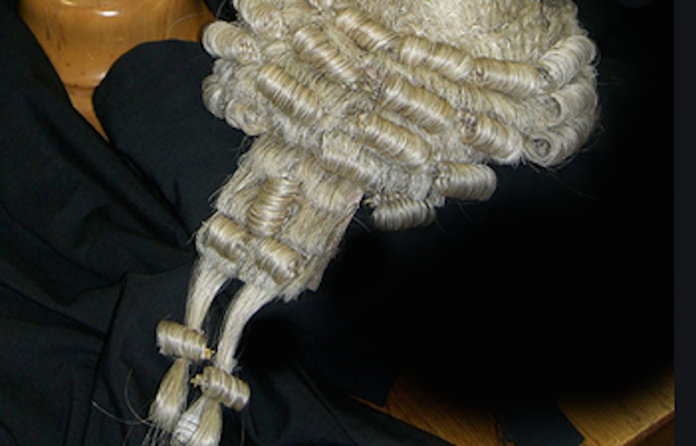 By Rebecca Ejifoma
Retired Justice of the Supreme Court, Justice Sunday Akintan, has urged the Federal Government to put courts in big prisons like Kirikiri Maximum Security Correctional Centre, to decongest prisons as a way of reforming the country's judicial system.
Akintan made the clarion call while unveiling his book 'Reminiscences: My Journey through Life,' at Bay Lounge, Lekki area of Lagos, recently.
In the words of the retired Justice, it is unfortunate that cases delay for years in courts without being resolved, and as a result, congest the prisons.
'I even suggested in a paper that the modern thing is that in big prisons like Kirikiri Maximum Security Correctional Centre, courts can be built there. Magistrates and Judges will be sitting there daily.
With that, there will be no congestion in our prisons', he reminisced.
Akintan further recommended, 'Clear all cases to avoid congestion. Writing briefs for trial, is a waste of time. When the law slacks, people commit impunity'.
As a High Court Judge for about 14 years, before being posted to the Court of Appeal, and later to the Supreme Court, the author said 'When I was a trial Judge, we used to have four assizes sessions in a year, where all the cases we had then would be listed in court and cleared'.
Continuing, he said when he retired and became a member of the National Judicial Council for five years, he learned that many of the Chief Judges did not know what the assizes session was. 'That is why we have a congestion of cases in our courts today.'
The retired Justice further frowned at delaying cases of notorious armed robbers and kidnappers, who are yet to be convicted for any crimes committed.
At the book launch, it was revealed that Akintan's book connects the past with the present, and sees how 'we can recommend the future', in the words of the Book Reviewer, Mr. Azu Ishiekwene. He described Akintan's literary style as conservative, a man's experience that transcends three generations. 'This book offers to people beyond Lawyers. I recommend this book for all facets.'