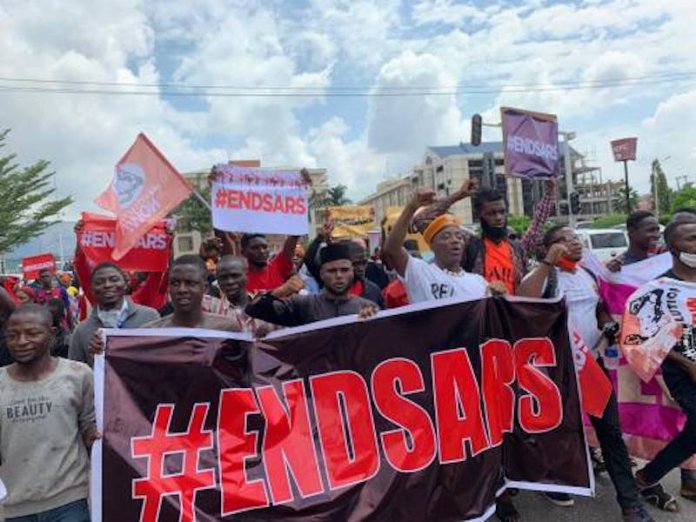 By Bennett Oghifo
The vicious and unfortunate destruction of property during the violent stage of the EndSARS' protest will spur a new preference, in the property market, for gated and secure communities, complete with well-stocked commercial area.
The huge loss suffered in the private and public sectors will make Nigerians see the wisdom in insuring their property, private and commercial, as well as insure the goods in shops and stores.
These are the thoughts of the Chief Executive Officer of Delta Mega Trend, Mr. Sam Ogrih, an Accountant, and developer of The Plantation City, a first-rate gated community in Warri, which borrowed fine features from some equally sturdy communities, including the Victoria Garden City, and Northern Foreshore in Lagos.
Another invaluable lesson corporates must learn from these unfortunate events, according to Ogrih, is that they should be very committed in their social responsibility (CSR), particularly to their host/immediate communities.
The lockdown, in the heat of the COVID-19 pandemic, and the 24-hour curfew, some governors imposed to curtail the mayhem that erupted during the EndSARS demonstration, may compel some developers to increase the space they allocate to commercial activities in their gated communities, and others may consider building warehouses, said Ogrih, who studied Smart and Intelligent Housing at Harvard School of Design in the United States of America.
He said the slowdown in the nation's property market was a "temporary setback," adding that he foresees more gated property, with emphasis on security, being built in future. "I see a situation where some people who built homes in open places will sell or rent their property and buy in gated communities that are secure. Thus, they would pass their security concerns to the management of their new community
"There will be more interest in that direction. No matter the name, but it will generally be a gated community. Also, there will be a surge in storage of wares by shop owners in these communities, and they will now prefer to use shops they own outside as showrooms.
"There is going to be a shift, as real estate investors may want to build gated communities with bigger commercial areas to accommodate warehouses. Demand will determine cost."
Ogrih said, "The Plantation City residents are happy. We have over 650 workers, strong CSR and we relate well with the community. Where there is disconnect, there will be vendetta. "The lesson is that if the less privileged people in the community are uncared for, then there will be problem. Help the community and they will protect your assets. This is a big lesson for corporates."
Ogrih lauded Access Bank for announcing it would support Nigerian businesses with N50 billion interest-free loans and grants to cushion the impact of the COVID-19 lockdown and of the looting and arson during the #ENDSARS protests.
He said another lesson to be learned from recent dire events is the importance of insurance in the lives of Nigerians. "The economy will now have big room for insurance of property and other personal items. People will now be mindful of under-insurance, non-payment of premium, among others. There will now be enforcement of penalty for non-insurance.
"Insurance, which is the most relegated, will now be the most appreciated aspect of financial institutions. Insurance bails people out while banks ask for payment of loans.
"Some mall owners may have insurance for the building but not for goods in shops. I also see a surge in insurance for items in shops
"There should be enforcement of the insurance law in Nigeria and government should treat it as an offence, if not done as prescribed by the law."