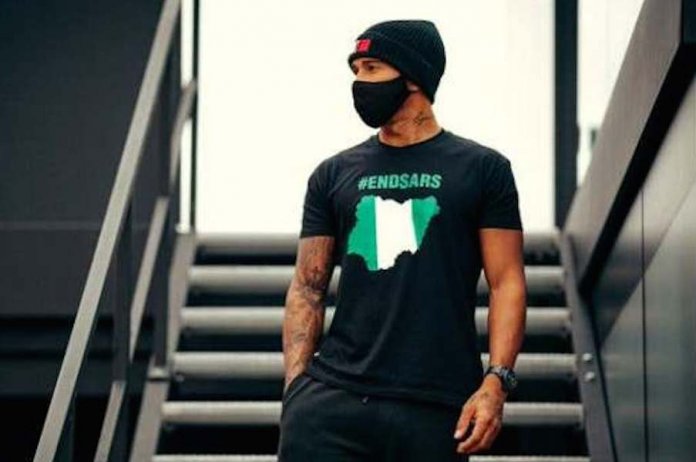 By Rebecca Ejifoma
After two weeks of protests by Nigerian youth across the country, the six-times Formula One world champion, Lewis Hamilton, has lent his voice against police brutality in Nigeria with a branded T-shirt.
Hamilton wore the black T-shirt with green #EndSARS inscription and the Nigerian map designed in green and white during a pre-race television interview at the Portuguese Grand Prix on Sunday.
He told Sky Sports: "I've got to show this."
The champion is lending his voice as Nigerians in diaspora continue with the peaceful demonstration against police brutality and extrajudicial killings which has metamorphosed into demands for good governance among others.