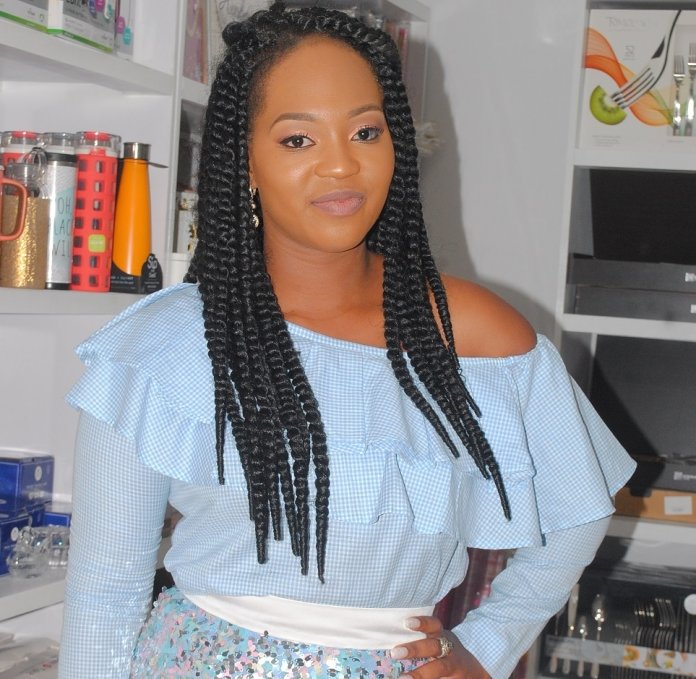 Mariam Afolabi, daughter of maritime guru and Vice Chairman of SIFAX Group, Dr. Taiwo Afolabi, is a fashion enthusiast.
To underscore her love for fashion and arts, she launched the popular The Style Cafe, a multimillion-naira fashion complex, some years back.
The Style Cafe houses a fashion label, Mademoiselle Aglaia, a unisex salon, a beauty parlour, a spa and an eatery, where local and intercontinental foods are served.
Since the opening of the complex on Alexander Road, Lekki Phase 1, she has been enjoying massive patronage by lovers of high quality materials, perfumes and other fashion accessories.
Surprisingly, for some time, Mariam, who holds a degree in Law from the University of Warwick, Coventry, England and a postgraduate degree (LLM with distinction) in International Maritime Law from the IMO International Maritime Law Institute, Malta, has set tongues wagging due to her sudden disappearance from social circle.
However, a close source revealed to Society Watch that she had not completely abandoned her passion for fashion. According to the source, since she was appointed in 2018 as executive director SIFAX, her fashion activities dropped drastically and her appearance at soiree also reduced.
"The job description that comes with her office is quite a tasking one. It requires time and attention. She wants to build a portfolio for herself in the maritime sector. Fashion never fades. It can come anytime. She is still young, so she is only concentrating on building her father's shipping conglomerate.
"She might have reduced some of her activities; she is still a fashion enthusiast. It's inborn; so you don't expect it to fade away like that. With time, she will bounce back," the source added.