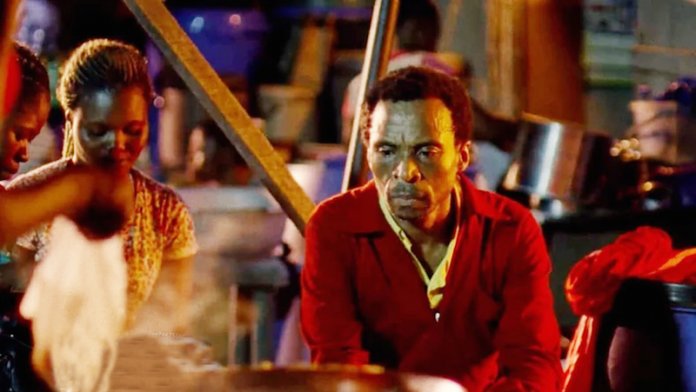 Arie and Chili Esiri's movie, "Eyimofe" is set for premiere across Europe and the United States, writes Ferdinand Ekechukwu
Arie and Chuko Esiri's flick, "Eyimofe" (This is My Desire) is set for screening at a number of film festivals in Europe and the United States this October. They are the 013 Cinecitta International Film Festival (CIFF), Tilburg, Netherlands; the Viennale film festival in Austria; and the Valladolid International Film Festival in Spain. It is also billed to celebrate its premiere in the United States at the AFI Fest on October 20.
"Eyimofe" had its UK premiere on October 11 at the BFI London Film Festival, marking the 60th anniversary of Nigerian independence. The film had its world premiere at the 70th Berlin International Film Festival in February.
Marking the twin brothers' debut directing effort, the movie was funded entirely in Nigeria and made with a predominantly Nigerian cast and crew. Split into chapters and set in the present day Lagos city life, "Eyimofe" follows Mofe (Jude Akuwudike), a factory technician, and Rosa (Temi Ami-Williams), a hairdresser, on their quest for what they believe will be a better life on foreign shores.
But after Mofe loses his family and Rosa fails to deliver on a promise, their plans collapse. Mofe's tale starts off ordinarily enough, as he tries to deal with his factory's defective electrical grid, then hanging out at home with his sister and her two kids. But things suddenly take a devastating turn when he comes back after a night moonlighting as a security guard — like Rosa, Mofe has to work several jobs to make ends meet — to find his family asphyxiated by a faulty generator in his apartment.
A passport, photos and a visa form recurring elements. The characters' misfortunes are part of their everyday life and they are sketching out the need to leave Nigeria at the same time. At the bottom of the socio-economic ladder, status, money, gender, skin colour and family structures are inextricably connected. The longing for another life is but one thread in this complex mesh, a promise that floats above things at once near and far away. The near two hour movie (114 minutes) is written by Chuko Esiri, who co-directed with his twin brother Arie.
Eyimofe captures a multi-layered panorama of Lagos life — from the tiny dwellings of its two protagonists struggling to make ends meet at the bottom, to the larger domains of landlords and mob bosses, to the upscale bars and luxury hotels where businessmen and expats live like minor kings.
The two are part of the same working underclass and live in the same poor neighborhood, and yet they only manage to share the screen on one occasion. Beyond their parallel struggles, what the two also have in common is their desire to emigrate from Nigeria in search of a better life abroad, and the script is divided into two halves, each denoted by the country the characters are hoping to escape to: Spain for Mofe, Italy for Rosa.
It stars Jude Akuwudike, Temi Ami-Williams, Cynthia Ebijie, Sadiq Daba, Tomiwa Edun, Jacobs Alexander, Tomiwa Edun, Chioma 'Chigul' Omeruah and other luminous cast. Its executive producers include Maiden Alex Ibru, Toke Alex Ibru, Olorogun Oskar Ibru, Kayode Akindele and Ifeoma Esiri.