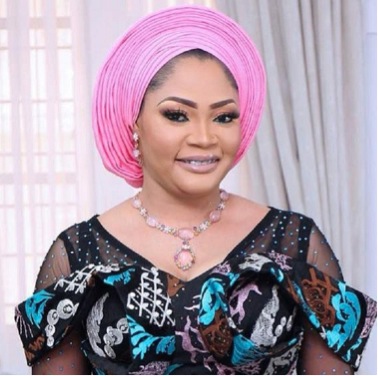 Queen Sekinat Aramide Elegushi, the wife of His Royal Majesty, Oba Saheed Ademola Elegushi Kusenla III, the Elegushi of Ikateland, is currently being talked about by many in glowing terms for giving the bubbly Lagos city an enduring monument that they can be proud of.
The beautiful queen, last week, opened an imposing event centre, The Monarch, along the Lekki-Epe Expressway, amidst jubilations by indigenes and visitors.
The event centre, which sits on over a 10,000sqm of land overlooking the palace, is a one-stop-shop for those seeking to hold a memorable event.
The masterpiece architectural design, with a top-of-the-range interior décor, shopped from the biggest designers around the globe has over a 500-capacity car park.
No doubt, The Monarch is set to change the face of event centres along the fast-growing Eti-Osa and Lekki areas in Lagos, a city of aquatic splendour.
Speaking on the centre, Queen Elegushi disclosed that when she mooted the idea some time ago, her husband, Oba Saheed Elegushi, keyed into the vision and supported it wholeheartedly.
The popular Olori with an uncommon heart of gold is also a firm believer in the popular saying that "no one has ever become poor by giving and that the happiest people are not those getting more, but those giving more because it is every man's obligation to put back into the world at least the equivalent of what he takes out of it."
No wonder, it is in line with this that her foundation, Queen Sekinat Elegunshi Foundation, QSE, is at the forefront of humanitarian gestures across the state.