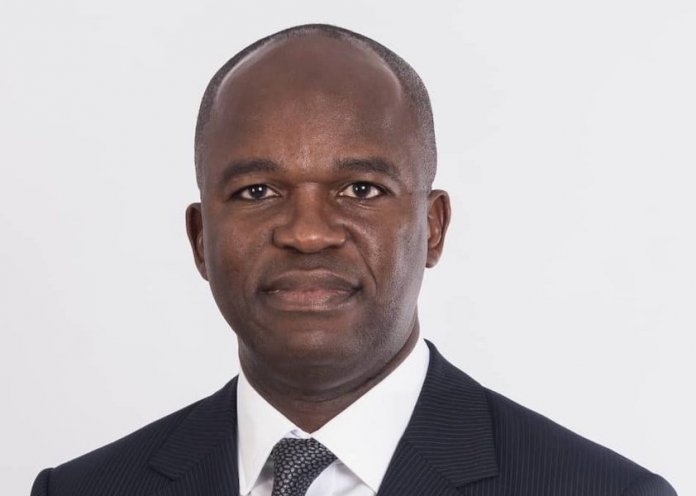 By Mobolaji Olaleye
Mr. Mukhail Adetokunbo Abiru popularly called Tokunbo Abiru's calm disposition, gentle mien and unassuming nature can easily give him away as an under-dog. But up his sleeves are winning aces that have earned him laurels and medals.
From a career which started as a management trainee to becoming a boardroom strategist and reaching the career pinnacle as the Managing Director/CEO of Polaris Bank Limited, he has proved to be someone that cannot be ignored. Among his peers and those afar, he is a highly celebrated economist, chartered accountant, consummate banker, financial analyst, risk manager, turnaround strategist and transformation leader.
He is the candidate of the All Progressives Congress (APC) for Lagos East Senatorial bye-election holding on October 31.
Abiru is a corporate giant whose meritorious service and contributions to the financial sector and national economic growth, across the private and public sectors in and outside Nigeria, are legendary.
Desirous of another platform and opportunity to serve the people, he has once again raised the stake by putting himself forward to represent the good people of Lagos East Senatorial District at the Upper Chamber of the National Assembly.
Abiru has assured the people of his constituency that he would leverage his wealth of experience to ensure qualitative representation, facilitate infrastructure and human capital development, social welfare and good governance among others.
He added that, "a deep desire to contribute towards improving national economic performance including in particular national revenue generation, industrialisation, infrastructure development, financial deepening and inclusion, national broadband coverage, employment generation and poverty reduction", would also be a cardinal agenda that he would advance, if elected to the Senate.
With about three decade experience, Abiru parades a rich vast array of dynamic experience having climbed through the ladder by dint of hard work, dedication, focus and brilliance.
He has served in many strategic senior management and directorate positions in many foremost financial institutions. He also served as the Lagos State Commissioner for Finance.
Until his recent retirement from the banking system, Abiru was a star in the financial services galaxy not only in Nigeria but in some African countries including Sierra Leone.
Owing to his resourcefulness and forthrightness, Abiru was appointed by the Central Bank of Nigeria (CBN) as the Managing Director/ Chief Executive Officer of Skye Bank Plc in July 2016 with a mandate to execute one of the most challenging corporate turnarounds in the history of Nigeria's financial services industry.
He successfully accomplished the task with the transition of the defunct Skye Bank Plc into Polaris Bank Limited in September 2018, leading to his re-appointment as the Managing Director/ Chief Executive Officer of the new bank.
A transformational leader, who is passionate about efficient deployment of resources and service delivery, Abiru has etched his name in gold for saving the country which could have triggered a new wave of distress in the banking sector.
Through the interventionist mission of Abiru as MD/CEO and Mr. Muhammed Kabir Ahmad, a seasoned technocrat as Chairman, Board of Directors respectively of the defunct Skye Bank Plc, and efficient transitioning of the defunct entity to new Polaris Bank, hundreds of jobs that could have been wiped across the 370 branches of the defunct bank were saved. No single employee was laid off, no branch was closed down and no depositor lost money.
At the point of departing, Abiru left Polaris Bank with his head high. He had built the bank into a strong financial institution delivering very strong and positive outcomes. For instance, Polaris Bank 2019 financials reflected Profit Before Tax (PBT) of N29.6 billion, very good return ratios and a modest operating expense ratio in the first full year of operations.
All income lines net interest, fees and commission, and investment/other income also performed creditably especially in the context of the bank's birth and transition. The bank's balance sheet for its inaugural year was N1.143 trillion, reflecting strong liquidity and improving capitalisation.
Among others, Abiru has also served on the boards of several notable companies including Airtel Mobile Networks Limited, FBN Capital Limited (now FBN Merchant Bank Limited), FBN Bank Sierra Leone Limited and Nigeria Inter-Bank Settlement System (NIBSS) Plc.
He is also well decorated with academic and professional honours. These include a B.Sc.
(Hons) Economics from Lagos State University (LASU), alumnus of Harvard Business School and Lagos Business School respectively, Fellow of the Institute of Chartered Accountants of Nigeria (FCA) and Honorary Fellow of the Chartered Institute of Bankers of Nigeria (FCIB).
His deep knowledge of financial and economic matters as well as corporate governance is a valuable asset that would impact the quality of legislation at the National Assembly.
Olaleye, a banker, wrote in from Gbagada, Lagos