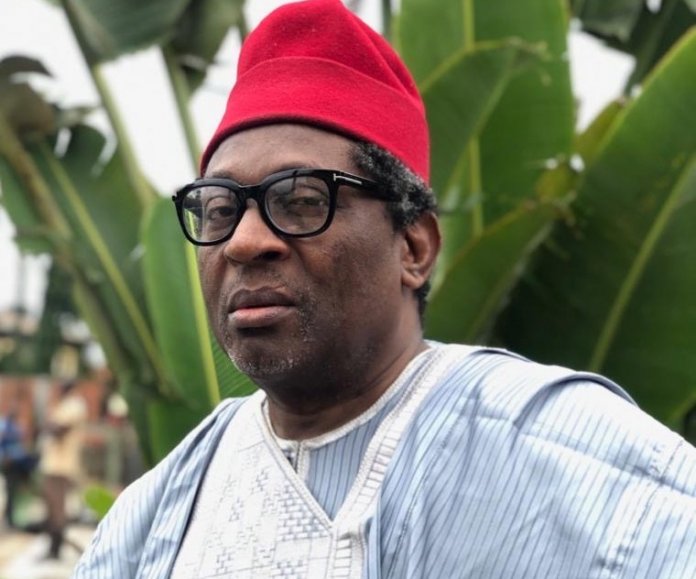 The Akuluouno ~ Think Home Forum is calling on Igbos worldwide to remember home with their investments in order to transform Igbo land into a mega region and tourism destination by 2025. Rebecca Ejifoma writes
Adventurous. Brave. Daring. Dedicated. Energetic. Industrious. Productive. Resilient. Wealthy. Zealous. A people of massive development transforming nothing into something. These are some of the appealing reflections the Igbos have exuded since the very beginning.
Indeed, the Igbos have continued to express their active presence, creativity and agility wherever they pitch their tent across the globe.
It is to channel these attributes for the development of the eastern part of the country that the Akuluouno ~ Think Home Forum came to play. The forum is harping on developing the east with all the God-given endowment for a change and better life for easterners in the country.
Although the Igbos comprise the five South-east states of Nigeria including Delta Igbos, Rivers Igbos, Akwa-Ibom, Kogi and Benue-speaking Igbos, Akuluonuno beckons on the South-east and Delta Igbos while leaving its arms open to others.
Chairman and Founder of the forum, Mr. Okwudili Ijezie enthused, "Igbos are majorly in the Diaspora, outside South-east – in Lagos, Abuja, Port-Harcourt and many more and also outside the country."
"What we are saying is that Igbos need a reverse movement. We want them to move back to the South-east to redevelop it. The moving back we are talking about is not the physical movement. We are saying the investments of Ndi-Igbo should come down to Igbo land," he emphasised.
He described Akuluouno as a blend of three words. He says Aku means wealth. Luo means to reach. Uno means home. Thus, Akuluouno means let your wealth migrate to your home.
How Forum was Formed
He recounted his stay in Lagos since 1983 when he took an appointment with Price Waterhouse (Chartered Accountants), now PricewaterhouseCoopers.
"I came into Lagos because there was no available job for me in Onitsha, Anambra State, where my parents lived. After my career in Price Waterhouse about 30 years ago, I joined Allstates Trust Bank plc in 1990 as the Chief Inspector," he narrated.
After two years and some months, the chairman went on, "I heard that a branch was being developed for me to go and head. An opportunity arose that Zenith bank was equally building a branch in Onitsha and I was appointed to become the first branch manager.
"A year later, I returned to Lagos, joined a mortgage bank. I relocated to Lagos because South-east then was still under developed, even till date, which is why we are launching the Akuluouno ~ Think Home Forum."
Ijezie, who is also the Founder of Okwudili Ijezie & Co. (Chartered Accountants) said Akuluouno was formed to get the Ndi-Igbos from all over the world to invest at least 80 per cent of their new investments in South-east.
He further clarified possible misconceptions, "We are not saying you should not invest outside Igbo land, we are saying, leave your current investment, but going forward, take it gradually."
According to the chairman, investments has to start with the tithe 10 per cent. "Have 10 per cent investment in your village, and before you know it, by the time we get to 2025 – the minimum expected of any Igbo person is 80 per cent of your investment in Igbo land so that it becomes the Japan of Nigeria."
As a leader of the forum, Ijezie's 100 per cent investments are already in the South-east. "The Igbos have to develop Igbo land themselves. If you have been forgotten, you can't forget yourself."
Turning South-east into Tourism Destination
On how the development of Igbo land will become a tourist attraction, Ijezie expounded that even right now it's already a tourist site.
"I'm a traditionalist. What I mean is that I organised Ozoebunu masquerade crusade in my kindred hall on January 1, 2016. This year, on January 1, I sponsored the same masquerade crusade of 30 pairs. I did all those for tourism. Our children that are coming back home from Lagos for Christmas will see our culture amongst other things."
In the words of the Akuluouno boss, "People like us will relocate physically by December, because I can't be championing it from here. It would be ironical. Then, everything will come into play; entertainment will be it. Igbo's now entertain every December/January and during new yam festival in August/September. It will become 365 days when we relocate."
While chorusing the words of people who describe him as minister of enjoyment since he checked out of active service in 2014, he says the Igbos will relish every moment of enjoyment.
Akuluouno ~ Think Home Forum has a timeline for its set goals. Its ultimate quest is to transform South-east into a haven in the next five years.
His words, "although our target to develop our land is five years from now, between 24 and 30 months, it will be achievable."
Job Creation
With the investments in the South-east, there will be employment and more jobs in the east for youths, men and women.
"Agriculture. Employment. Igbos will become motivated. We want to start with agriculture – agricultural revolution to produce food for the country. Everyone will begin to come to Igbo land to get food. We will also have a food chain. It will be great," he predicts.
He listed some members of the forum. They are: Engineer Chris Okoye; Professor Anthony Ejiofor is the Chairman of World Igbo Congress (WIC); Prof. Chinedu Nebo, former Vice Chancellor of University of Nigeria, as well as former Minister of Power; Prof. Barth Nnaji, former Minister of Power, now managing his power station (Geometrics Power Station) in Aba, Abia State.
Others are: the immediate past president of Manufacturers Association of Nigeria (MAN), Dr. Jacobs; the immediate past Deputy Managing Director of Diamond Bank plc, Mrs. Carol Anyanwu is also a foundation member. There are so many of them.
While Ijezie is the Chairman, his deputy is Barrister Obiora Nzewi, a High Chief from Awka Etiti , Anambra State; Dr. Jude Akubuilo is a barrister and resides in the United States; Chairman of the investment committee is, Mazi Chiana K. Kanu, based in South Africa; Prof. Friday Ndubuisi is the Vice Chancellor Christopher University in Mowe.
Other trustees are Dr. Nnamdi Okeke, Chairman of Healthcare /Healthcare Insurance, based in United States; Madukwe Obinnaya, in charge of Implementation Advisory Committee, based in United Kingdom; Mazi Onyewuchi Okpolo, Ethics and Value Orientation Committee, based in United States.
For Ijezie, Akuluouno will afford them the opportunity to educate and enlighten the Igbos that they can have their businesses and get quoted on the stock exchange market and there are tremendous advantages in it.
They have more plans. "The benefits are immense. We will reorient the minds of our people." Hence, the launching of Akuluouno ~ Think Home Forum is billed for December 30 in Owerri, Imo State.
With the passion of the founder alongside the weight its members have thrown behind the forum, Akuluouno launch promises to be a carnival while hoping that the COVID-19 pandemic would have been history.
Quote
What we are saying is that Igbos need a reverse movement. We want them to move back to the South-east to redevelop it. The moving back we are talking about is not the physical movement. We are saying the investments of Ndi-Igboshould come down to Igbo land