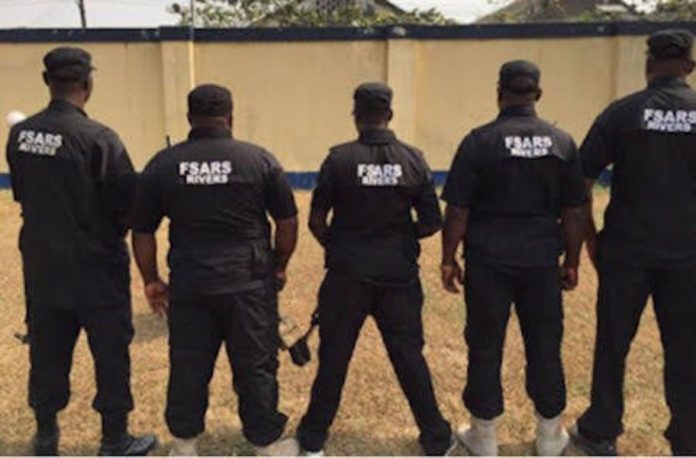 Chuks Okocha in Abuja
Former Vice President Atiku Abubakar and a former President of the Senate, Dr. Bukola Saraki yesterday condemned the actions of members of the Special Anti Robbery Square (SARS).
They expressed concern about the atrocities of SARS officers in separate statements yesterday, calling for a reform of the unit of the police to get rid of corrupt officials.
In his statement, Abubakar lamented that the arm of the Nigeria Police "has turned out to become an instrument of oppression to the people meant to protect."
Abubakar, the presidential candidate of the Peoples Democratic Party in the 2019 general election, explained that the SARS was set up to confront violent crimes such as armed robbery, kidnapping and other related crimes.
However, the former vice president added that the unit "has today morphed into an oppressor of the Nigerian masses who strive every day for a better life.
"Reports of intimidation, harassment and outright extortion by officers of the Special Anti-Robbery Squad (SARS) have continued unabated.
"I strongly condemn their cruel actions against our people, and I urge the government to rise to the occasion and nip this monstrosity in the bud with the seriousness it deserves.
"It is expedient that the activities of SARS are reviewed to ensure that the rogue elements are excised from the unit and sanity returned to its operations" the former vice president stated.
Commenting on SARS atrocities on his Twitter handle, @bukolasaraki, the former Senate President lamented the reports of the continued harassment, illegal arrest, detention and high handedness by rogue cells of the unit of the police against innocent Nigerians – most of them young people – in spite of efforts to reform the police & raise standards of policing, are disheartening.
He explained that a situation, where the officers of the Nigeria Police become a threat to the lives and property of the very citizens they swore to protect is condemnable and unacceptable.
He, therefore, called on the federal government "to immediately put a stop to these reprehensible activities and restructure the unit to better perform its lawful duties of safeguarding the lives and property of the Nigerian people."