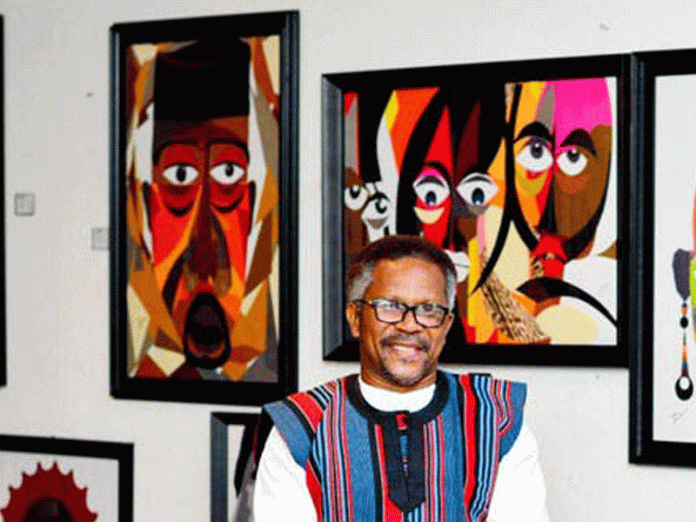 By Yinka Olatunbosun
As soon as the lockdown measures eased, a leading cultural hub in Lagos, Freedom Park had its gates thrown open to welcome visitors to its first solo exhibition since the lockdown. Titled, "The Times,'' the show featured works by the collage artist, Sylvester Aguddah. Curated by Ifeanyichukwu Oraemeka, the exhibition is about works that the artist produced during the lockdown.
"For over a month during the lockdown, I was emotionally drained. As an artist, my environment influences my mood. I look for exciting African stories to tell but this was not one of those times. The whole world was going through a pandemic. And we all just needed to stay safe.
"I made works with expression and embedded in the colours that speak energy. Working with paper, cardboard, fabric and recycled materials, I bring ideas to life. I was able to produce about 20 new works and as the lockdown eased, I thought it was great sharing my works with the world,'' he said.
The author also observed that his work had been influenced too by the spate of sad news and deaths during the Covid-19 period.
As he wrapped up the solo show at Freedom Park Lagos, Aguddah kicked off another solo exhibition at The Metaphor, a social club domiciled in Victoria Island, Lagos. The show which kicked off on September 17 features the collage and mixed media works. The show runs till September 30.