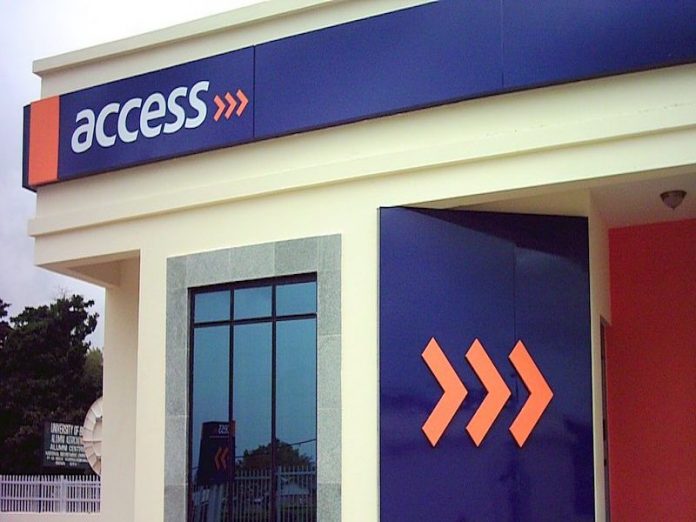 Segun James and Nume Ekeghe
Following the improvement of the road network around the Oniru-Victoria Island and Lekki axis, where its head office is located, Access Bank Plc in partnership with the Lagos State government yesterday inaugurated the project.
The road network project measuring around 1.8 kilometers was inaugurated by the Governor of Lagos State, Mr. Babajide Sanwo-Olu and had in attendance his Deputy, Mr. Femi Hamzat, the Oniru of Iruland, Oba Abdul-Wasiu Omogbolahan Lawal and array of distinguished persons.
Speaking during the ceremony, Sanwo-Olu said the most critical challenge being experienced on daily basis by residents and road users along the axis was the heavy traffic, saying delivering the project has improved traffic flow, reduced travel time and eliminated perennial flooding issues.
According to the governor, the Victoria Island – Lekki Traffic Circulation Project commenced in December last year, under a Public Infrastructure Improvement Partnership (PIIP) Programme in conjunction with Access Bank.
It involved the dualisation, expansion, construction and rehabilitation of some roads, junction and turning radius. In addition, it included the provision of new drainage system, re-routing some roads as one way and signalization.
Sanwo-Olu added: "Over the years, one of the critical challenges being experienced on a daily basis by residences and road users along this axis has been heavy traffic, congestion occasioned by the geometric increase by the traffic of this area. The traffic congestion has been responsible for the decline in productivity and it discourages growth in this highly commercial location.
"As a responsible government, we resolved to work in partnership with public spirited corporate organisation to embark on this project and our aim was to improve on the traffic linkage and time of our people. Specifically, we sought to reduce the untold hardship our citizens pass through at this axis and this project was executed through the public infrastructure improvement partnership PIIP arrangement.
"Today I have the pleasure to stand before you and can confirm that we have improved network connectivity and traffic flow and we have reduced travel time. We have eliminated perennial flooding issues, enhanced transportation and we have improved the health and social economic wellbeing of our people through this Victoria island-lekki circulation around the Oniru axis from Muri Okunola extension down to Ligali Ayoyinde and along other 7 junctions."
Speaking further, he praised the Group Managing Director Access Bank, Herbert Wigwe, describing him as, "a true believer of our government, a real partner and somebody you can truly depend on and rely on as a friend."
Some of the roads delivered under the project are Ligali Ayorinde Muri Okunola – Aboyade Cole, Yesufu Abiodun Oniru, Ligali Ayorinde/Akinbolagbe/Okene amongst others
He said the partnership with Access Bank reinforced the importance of Public-Private Partnership (PPP) in delivering public infrastructure.
He said government was willing to give incentives such as tax holidays and branding and advertisement concession to corporate organisations that are ready to partner with government.
Commenting on the project, Wigwe said: "At the heart of Access Bank's business operations is our commitment to offering 'More' to our customers and more extensively, positively affecting the communities in which we operate.
"Our track record speaks for itself as we have successfully executed similar projects in Oyin Jolayemi Street, Danmole Street and other areas. Indeed, community and social impact have become enshrined parts of our DNA as a bank.
"We appreciate the Lagos State Government, led by Dr Babajide Sanwo-Olu, for the incredible support received during the execution of this project. Our commitment to facilitating a greater Lagos will not end here and I am truly excited about the infrastructural, technological and social advancements that our partnership will foster."
"The Victoria Island and Lekki axis are two of the most commercial areas in Lagos State, witnessing a huge daily exchange of economic activities and as a result, commuters. About 40 per cent of the employed population in the formal sector in Lagos work in Victoria Island, and a good percentage of these workers have their offices situated around the Oniru axis."