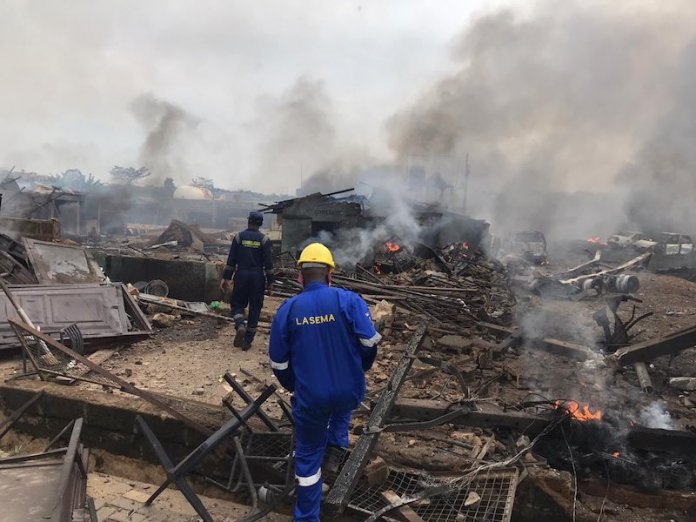 Peter Uzoho
No fewer than 30 people were yesterday injured in a gas explosion that occurred at Iju Ishaga, Lagos State, while 15 vehicles and 23 buildings were destroyed.
The spokesperson for the Lagos State Emergency Agency, Mr. Nosa Okunbor, who confirmed the incident in a statement, said the 30 people include 20 adult males and 10 adult females.
He said, "On arrival at the scene, it was observed that there was a gas explosion.
"Further investigation revealed that a truck had a lone accident and exploded.
"The impact of the explosion affected adjoining buildings and several vehicles were burnt.
"It was confirmed that a 30 tonnes LPG (Liquefied Petroleum Gas) Tanker being operated by Mana Gas Limited was involved in the explosion which injured 30 persons – 20 adult males and 10 adult females.
"A total of 23 buildings and 15 vehicles were destroyed. The disaster losses are two residential buildings, church – one, event centre – one, commercial buildings – four, market- one (consisting of 15 shanty shops), cars – 11, mini trucks – two, bus – one, heavy-duty truck – one.
"Sixteen people were found to have serious injuries and were taken to various hospitals, including Iju water works clinic. Two people out of the above 16 were referred to General Hospital. They are in critical conditions.
Among the buildings affected are X and Y Event Centre, a church, and a plank market.