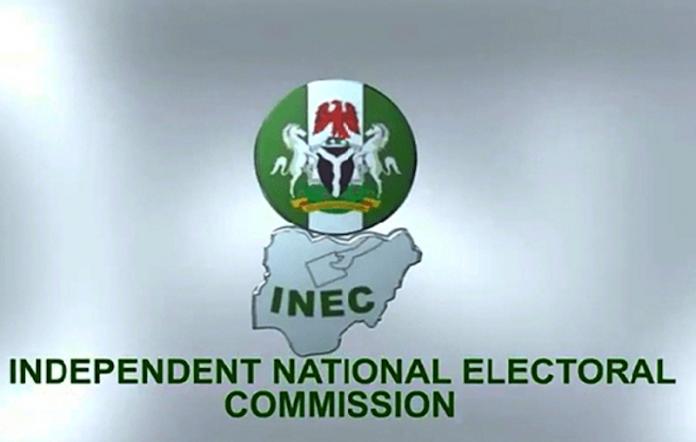 Segun Awofadeji in Bauchi
Bauchi State chapters of the 22 political parties deregistered by the Independent National Electoral Commission (INEC) for what was described as lack of national spread and nonperformance, however, ordered to be reregistered by the Court of Appeal, Abuja Division, have called on the INEC and Bauchi State Independent Electoral Commission (BASIEC) to as a matter of fairness include their names and logos on the ballot papers for future elections.
While addressing journalists at the NUJ press centre yesterday, the 22 political parties stressed that following the Court of Appeal judgment, INEC was supposed to have recognised and included their names and logos on the ballot papers without hesitation.
The Chairmen of YPP, Ahmed Tijjani Aminu, who spoke on behalf of the political parties, said: "It is accepted that political parties are mechanisms that ensure the attainment of fundamental rights of all Nigerians who share similar aims, opinions, and ideology. More often than not, the growing political parties in Nigeria tend to suffer most from the might of the ruling party, opinions, and ideology, as well as from the might of the large ruling party."
He added that: "After we received the court of appeal order on August 10, 2020, we the 27 affected political parties in Nigeria, Bauchi State chapters, approached the Bauchi State Independent Electoral Commission (BASIEC) and formally submitted the court order to its attention and expressed our interest to participate in the forthcoming state local government election for the post of chairmen and councilors as well as by election of Dass constituency to House of Assembly, all relevant document were duly forwarded and acknowledged by it.
"Furthermore, the BASIEC directed us to furnish the INEC and elsewhere with our request, which we complied, but to our greatest surprise neither INEC nor BASIEC is yet to respond to our request, seeing that BASIEC has scheduled the local government election on October, 17 2020."
The political parties, according to the spokesperson, said: "We the political parties like all other legitimate institutions are all products of the constitution of the Federal Republic of Nigeria; we are bound by the law, and guided by the judicial institutions via courts judgments. We are expected to, at all time, rigorously respect and obey court decisions, even in the events where by the ruling parties goes against our wish and expectations."
He also said the episode of 'unconstitutional' act of unilateral deregistration of 74 political parties by INEC in February 2020 was concomitantly met with legal process which the court of appeal finally stated the position of the law, which in summary asked INEC to allow these political parties the right of existence.
"From the outset, our political parties obeyed the INEC interpretations, and the 22 of us proceeded and took further legal steps. In the end, the court of appeal interpreted the legal position, but INEC is yet to comply with the said judgment. INEC is blatantly and reluctantly ignoring the court of appeal order," Tijani said.
He said: "Finally, we call on BASIEC/INEC as a product of the law to obey court order in this situation, and without further delay, include our names and logos in the ballot papers as bonafide political parties that will participate in this local elections coming up on October, 17, 2020, and by-election of member representing Dass state constituency in the House of Assembly."