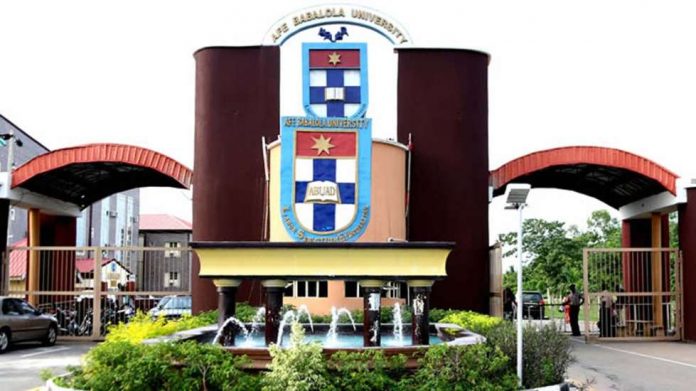 The Afe Babalola University has partnered a foundation, Flagit App in containing sexual based violence, sexual offences and cyberspace criminality in general. The foundation had warded off some cyber bullies who targeted some female students of the institution,
In a statement by the university, it commended FLAGIT for "your fearlessness and tenacity of purpose in not only providing the necessary guidance to the victims of that nefarious attacks but also working with us to commence the process of redress through the relevant security agencies."
The statement which was signed by the Students Affair Officer, Babatunde M. Wahab, Olumide Olugbemi-Gabriel and Akin Fadeyi said, "The extant and existential reality of today's world is that criminality is festering amongst our youth populace at an alarming rate and intensity. Emerging criminal tendencies and trends are noted to be enabled by advancement in ICT and a corruption-ridden larger society. This is why we are excited to see the confidence and speed with which Flagit rose to the occasion in support of the victims, who are now on the road to getting the needed closure and justice.
"From close and deliberate observation, it has become crystal clear that the manner your Foundation and FlagIt handle the documentation of criminal tendencies and persons, offering at the same time ready evidence in the pursuit of justice, is highly desirable and encouraging.
It is in view of the aforementioned that I in my capacity as Students' Affairs Officer together with my partner, Dr Olumide Olugbemi-Gabriel, who specialises among others in gender-based oppression and exploitation of women/girls shall be glad to partner with your Foundation to stem the rising tide of criminal offences especially domestic violence, sexual assaults and all forms of cyber-crimes within and outside ABUAD.
"In partnering with you, we are confident that our work/walk together would bring and bear positive results. We have a lot of experience to exchange on both ends and the proposed partnership will also boost our institutions' efforts, and strengthen our technical capabilities to combat the nefarious activities of sexual offenders and cyberspace criminals in our institution and the society at large."
In his remarks, Founder, Akin Fadeyi Foundation and the FlagIt App initiative, affirmed "This is a very exciting development. Since we launched the FlagIt App as a mobile application to report corruption, we've been uncovering the nefarious activities of Rapists and cyberbullies in our society. This has been accompanied by such audacious impudence of trading with or threatening to expose explicit pictures of victims who attempt to resist the pressure of blackmail. This is another troubling element of our systemic decay as a nation which we have confronted swiftly. This partnership with the Afe Babalola University bears testimony to the traction our activities have gained"!