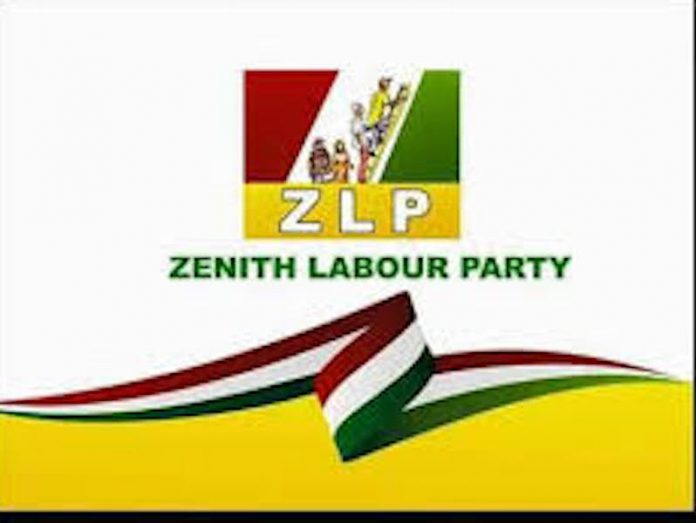 By James Sowole
The Zenith Labour Party (ZLP) in Ondo State yesterday said it is not and will not contemplate any alliance with the Peoples Democratic Party (PDP) candidate in the forthcoming governorship election in the state.
The party made the declaration against the backdrop of a report in a national daily that the ZLP would be collaborating with the PDP in the forthcoming election.
The ZLP made the clarification in a statement issued by its Publicity Secretary, Felix Olatunde, saying all stakeholders and the public should note that it has not and will not contemplate any alliance or collaboration with the PDP in the governorship election.
"The blatant lie reported could at best be a product of the fertile imagination of the author and or his undisclosed source or sources.
"The only alliance we have is with the people of Ondo State to oust Governor Oluwarotime Akeredolu and the All Progressives Congress (APC) from the Government House, Alagbaka, and for this purpose, will welcome those who are interested in joining our party in that direction," Olatunde said.