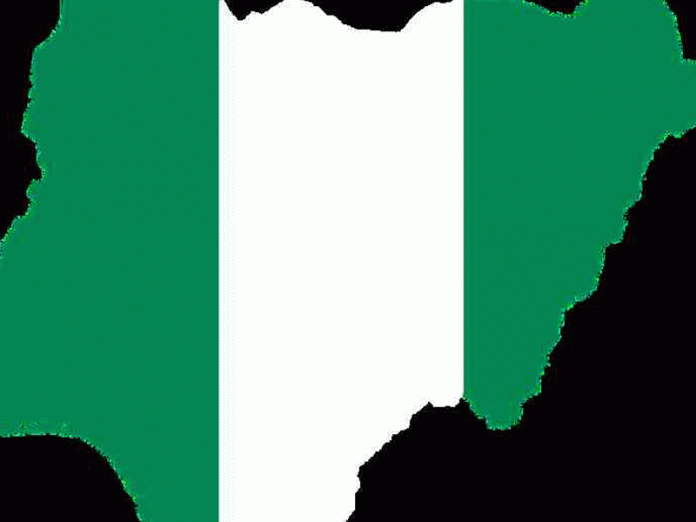 By Joachim Adenusi
The Nigerian leadership situation can be metaphorically depicted as a wobble-legged man who carries an inordinate heavy load which if not well supported will likely come crashing down. Many political analysts, social observers and scholars, have argued that the colonial era in Africa left behind government institutions organized in accordance with Western, rather than African, experiences and values . These institutions were lacking in indigenous roots, influences or considerations; thus, the legitimate power source could not contain or limit the post-independence ethnic, regional, religious and other violent competition for power and resources among different groups in most African states.
As Nigeria approaches its 60th anniversary as an independent state, there is a need to examine the leadership strategies and tactics of government bureaucrats, political and business leaders and civil society groups. It is important to examine the leadership versus followership risks facing the country at the moment. Almost every nation, business and organisation is currently struggling with the impact of COVID 19 on the relationship between leaders and followers. Organisations or nations with historic leadership crises will be put to the test in an unimaginable way. Thus, new or better leadership strategies are required to address the obvious, deep-seated and structural issues which are creating an existential dilemma for the Nation Nigeria nation.
Leadership is the process of influencing others to understand and agree about what needs to be done and how to do it, and the process of facilitating individual and collective efforts to accomplish shared objectives. As the eminent Lord Sachs wrote "Leadership should generate capacity not dependency" and a good leader creates followers, but a great leader creates leaders.
Leaders are not necessarily those who hold formal "leadership" positions. Leadership and authority are not the same. Many leads from a position of authority, but many others lead by going beyond the call of duty. Consequently, all people are potential leaders. National challenges such as pandemics, climate change, population growth, gender equality and terrorism which are located within us, distributed among us and can only be solved by all of us.
Nigeria, just like the Titanic, has people from different ethnicities, tribes, classes, histories, and varying interests on-board. Each displaying modalities that are peculiar to their specific history and heritage. Without a common thread that binds all together, nation building becomes an impossible task. The unfortunate Captain of the Titanic was recorded as saying "I cannot imagine any condition which cause a ship to founder. I cannot conceive of any vital disaster happening to this vessel…God himself could not sink this ship."
For us, as a nation, there are lessons to be learned from the woeful tale of the Titanic. Are we underestimating the "iceberg" or the potential risk events unfolding in Nigeria? Are we allowing our usually alert faculties to be dulled by overconfidence? The Titanic would never have sunk deep into the ocean, killing about 1,513 people (including her captain) if the makers were more conscious of its vulnerability to the vicissitudes of the ocean. Even though there were two men standing guard at the nose of the ship to detect danger, they didn't take careful note of whatever was in front of them because they assumed there was no cause for alarm, no doubt encouraged by the apparent 'indestructibility' of the ship. In the end, the unthinkable happened.
For 59 years Nigeria has remained one big country with the 'lords', the 'shakers' and 'movers' from various regions that make up this colossus. At many historical junctions, there have been pockets of failed attempts at cessation. The Nigerian government continually underrated subgroups that posed a threat to national unity, and today we have Boko Haram, Biafra movement, herdsmen militia and the like. The last ten years in particular have recorded countless deeply worrying cases which threaten the unity of Nigeria. This 'ship', by consequence, may become too heavy to be easily manoeuvred and the mighty vessel could crash into a metaphorical iceberg.
When the Titanic sank, the scramble for evacuation was fierce. Everyone wanted to get off, which was only reasonable. No one stays on a sinking ship. Is the current COVID-19 pandemic the iceberg our Nation is about to smash into?
When the Titanic plunged into the heart of the ocean, another ship came to the rescue – RMS Carpathia. Although she arrived too late for many, yet the survivors of the disaster, who were on small boats on the water, boarded the Carpathia with joy and great relief. Carpathia was the saviour, and the best thing that could have happened at that time. In the Nigeria situation What is our Carpathia? Or where is our Carpathia?
We believe that risk management and its effective use has become an essential skill for successful leaders of today and the future, to address our existential challenges to move us from dependency to capacity, from responsibility lodged in authority to responsibility shared by a community.
Now that COVID-19 has exposed the vulnerability of our establishments, we believe that this is the tipping point for Nigeria, a definitive position that necessitates preparation. No one foresaw this pandemic which is ushering in a wholescale 'new normal'.
The 'Muster point', fortunately, lies in the forthcoming Leadership Risk Summit, coming up on Thursday, September 17, 2020. All issues, challenges, and styles concerning leadership and followership risks shall be laid to bare and discussed by a panel of authority from various fields of expertise.
The Nigerian Risks Summit and Awards, in this 5th edition, will take a critical look at the State of the Nation vis-à-vis the current leadership, economic, and security landscape of the country. Hence this year's summit is themed "Leadership vs Followership Risk – Uniting A Divided People".
The Summit will feature expert and insightful deliberations on Business, Leadership, Political and Economic Risk topics; the presentation of special achievement awards, the singular opportunity to network with influential men and women in the public and private sectors within Nigeria and internationally, and much more. Mrs Ibukunoluwa Abiodun Awosika is a Nigerian businesswoman, author, and motivational speaker. She currently serves as Chairman of First Bank of Nigeria. She will be speaking on salient issues that bothers on leadership, followership and risk implications as the chairman of the summit. Also, on the list is Prof. Karuti Kanyinga (University of Nairobi) sharing his thought on the tribal and ethnic crisis facing African States, Salihu Moh Lukeman (Director General – Progressive Governors Forum); Kola Adesina (Group Managing Director, Sahara Power Group) and Mrs Winihin Jemide (Multi-portfolio entrepreneur).
The Summit shall also feature a handful of social media influencers and media practitioners who shall engage the speakers on political and social issues bordering on national unity.
With the current interruption ushering in the New Normal as caused by the COVID-19 pandemic, Conrad Clark Nig Ltd and the Nigerian Risk Awards presents a great opportunity to motivate professionals, organisations and our Nation to explore the evolution or perhaps devolution of managing risks, bringing together the best of breed that gives us an opportunity to learn how to solve or adapt to these challenges.
Adenusi is the MD/CEO, Conrad Clark Nigeria Limited and Founder, Nigerian Risk and Leadership Summit