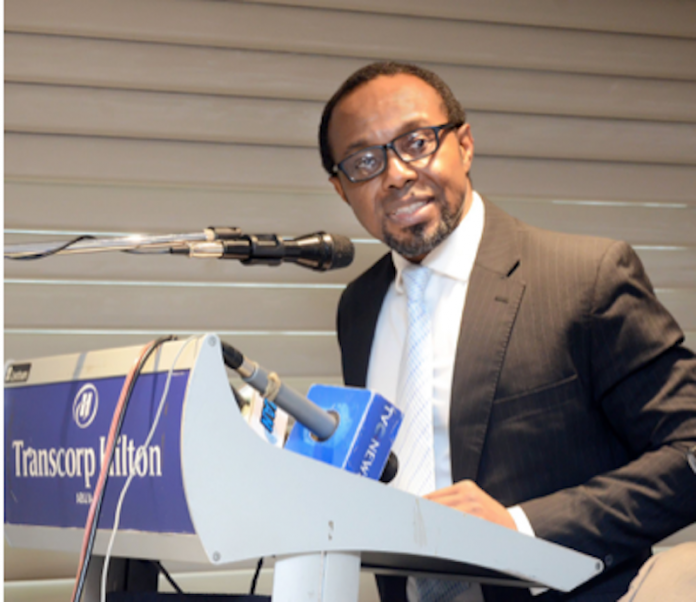 From becoming the first African institute to develop phytomedicine from drug discovery up to phase two clinical trials, to championing African Traditional Medicine analysis that underpinned Nigeria's position on the Madagascar COVID-19 cure, up to the several researches done against coronavirus, Dr. Obi Adigwe's NIPRD has continued to work behind the scene to defeat the virus in Nigeria. Martins Ifijeh writes
If there is one agency of the Nigerian government that can easily adorn the robe of grey-eminence in the fight against the COVID-19 pandemic in the country, it is the National Institute for Pharmaceutical Research and Development (NIPRD) because of its penchant to work behind the scene.
A once moribund organisation that has over the years been wished away as a C-class agency and left to exist all by itself, has crawled into a first class organisation playing a prominent role in the management of the COVID-19 pandemic, with several results of its researches and development forming the basis for government decisions and the seeming success presently
attained towards defeating the coronavirus.
Its Director General, Dr. Obi Adigwe, upon assumption of office brought to bear his wealth of experience in the pharmaceutical industry and gradually began to put the institute in a place of relevance hence contributing to both national and global COVID-19 response with a significant proportion of the contribution focused on African Traditional Medicines; an effort that provided the internationally acclaimed analysis that underpinned government's categorical position on the Madagascar COVID-19 Organics preparation.
That analysis went viral internationally, with scientists and policymakers around the world referencing NIPRD's seminal work on the product, hence saving a multitude of lives on the continent while Nigeria and the African continent conserved millions of dollars that would otherwise have been expended on an unverified product.
NIPRD for the first time in Nigeria's history constituted an interdisciplinary team of over 20 eminent and erudite professors drawn from various universities and geopolitical regions to form the National Scientific Advisory Committee (NSAC) on the verification of claims by TMP.
Dr Adigwe who convened the NSAC argues that the landmark achievement not only ensures that coronavirus cure claims were subjected to the highest international science, it also ensures that the highest relevant standards of safety and efficacy were maintained in order to safeguard the lives of Nigerians.
The institute has also leveraged on its reputation as the first African institute to develop a world class phytomedicine from drug discovery up to phase two clinical trials, to begin work on repurposing Niprimune, its flagship immunomodulatory agent for relevant clinical studies for COVID-19. Earlier in the year at the onset of the pandemic, NIPRD pioneered
and strongly advocated indigenous manufacturing of hand sanitisers from locally sourced raw materials.
The institute conceptually produced its own brand of hand sanitisers and has also been involved as sponsor and technical partner to a number of ongoing randomised control trials aimed at scientifically proving the efficacy of a number of conventional medicines.
Adigwe attributes these accomplishments at NIPRD to a number of factors; however he singles out the improved capacity of his already considerably well-resourced faculty as a key success factor. Within 18 months of his appointment, he galvanized the institute's workforce to a world class team using a combination of various strategies.
For instance, from less than 10 percent prior to his appointment, today every single confirmed NIPRD staff has now received laptops and tablets to optimise their deliveries. Similarly, a year on year analysis before and after he was appointed indicated that there has also been a tenfold increase in local and foreign trainings for researchers and non-technical staff. This has no doubt significantly impacted on the quality of the institute's work and consequently improved access to relevant health and socioeconomic
variables. For instance during this pandemic, NIPRD retained its ISO 17025 certification through remote testing, making it the first in the region to accomplish this via the model.
NIPRD has also commenced its nationwide training and capacity building of Traditional Medicines Practitioners with activities being decentralized to states and rural areas.
In less than two years of his appointed, Dr. Adigwe has rekindled NIPRD's recognition as a world class leader by its increased representation on high level committees such as convened by pertinent organisations such as World Health Organisation, TETFund, Central Bank of Nigeria,
COVID-19 Presidential Task Force, National Security Advisory Committee and many others.
In his characteristically selfless style, he nominates his able lieutenants to represent on these bodies in a bid to build their capacities as well as to foster a robust and comprehensive representation in wide ranging relevant fora.
Despite these laudable advances, he has bemoaned a lack of investment, funding and prioritisation with respect to research and development
pertaining to ATM, and consequently urged the involvement of philanthropists, foundations, development partners and other private sector actors.
Whenever the history of COVID-19 will be written in Nigeria, Adigwe and his 'grey-eminence' agency, NIPRD will be conspicuously mentioned. They are unsung heroes working behind the scene to keep Nigerians safe.