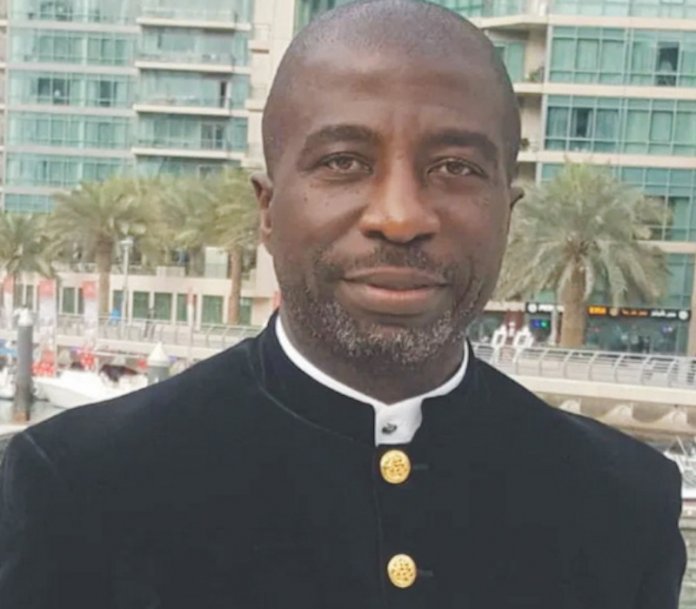 Born on September 13, 1930, in Osun State, he grew up to become one of Nigeria's best brains and pragmatic politicians. His oratory and sagacity earned him the nickname, 'Cicero of Esa-Oke'. Until his gruesome murder on 23 December 2001, Chief Ajibola Ige (SAN) was former Minister of Justice and the Attorney General of the Federation. In death, he remains in the consciousness of many Nigerians. As his family celebrates his 90th posthumous birthday, his son, Muyiwa Ige speaks with Funke Olaode
Chief Bola Ige would have been 90 on September 13, if he wasn't murdered and is alive today. What did you miss about your father?
I must premise this by saying that, before being an outstanding statesman and legal luminary, he was a great husband, a fantastic father, and a doting grandfather. Obviously, we never expected him to be assassinated 19 years ago. Since his demise on 23 December 2001, life has been very challenging, to say the least. You will recall that within 16 months of his assassination, my mom, Hon. Justice Atinuke Ige also transited to the great beyond. Her untimely death was a result of her darling husband's death. She died of a broken heart. So, I miss both of them. As we celebrate and reminisce the life of my father, at this auspicious 90th-year posthumous birthday, I will say that I miss his wise counsel, his undiluted and unflinching love, and the excitement of his physical presence that was special (though I cherish the fact that his spirit is with us). He truly was a great man, and I thank God for the legacy they both left behind. I truly have a goodly heritage.
The late Chief Bola lge was known as an apostle of good governance, transparency, and unity. What part of his ideologies do you think is missing in Nigeria's polity today?
What part of his ideological leaning is missing today? I will say a great part is missing. My father believed in the emancipation of the common man. His socialist ideological bent was devoted to elevating the plight of the masses and downtrodden. They placed themselves at the service of the nation — the qualities of true statesmen. Whereas, in this era, our politicians are lording it over us, and are placing the nation at their service. These are diametrically opposed notions. My father had been relevant, socially and politically from a very young age. He used to write, under the pseudonym, Leo Biga, in the West African Pilot in the early 1950s, and was very active in the Student Christian Movement. As a matter of fact, at age 29, a youthful Bola Ige was on the same platform with the great Martin Luther King Jnr., in Athens, Ohio at the Quadrennial held in 1959. He was also the National Publicity Secretary of the defunct Action Group in 1962, at age 32. He was the commissioner for Agriculture in the Western State under Gen. Adebayo and was the first executive governor of Old Oyo State in 1979, and more.
You mentioned that the late lge's political trajectory started at a young age. What, in your view as a scion of Ige, is lacking in today's youths risking their lives for greener pastures?
As a scion and the 'arole' of the Ige family, I will say that my late father loved young people. Were he to be alive today, he would have ensured that the torch of leadership be systematically passed on to the younger ones, and the older ones should sit back and 'jeun omo'. What, we, young people need is good mentoring. We also need continuous leadership training and active relevance in our communities.
My father also believed that we must Organise, Organise, Organise. Young people must also challenge the establishment and build a strong network. You know that leadership and power are not served a la carte. We must seek to be involved and by our activities and charismatic engagement, it shall come. The strength of the youth of this period (the millennials and Generation Y-not?) is the broad base and access to knowledge bank that is thriving in the world today. This should be deployed positively and strategically, for the collective good. Our youths are unfortunately risking it all, in search of the elusive 'golden fleece'. These are desperate measures and we must all look inwardly to correct the anomalies of this nation. My father, when asked if Nigeria was worth dying for, his retort was, 'It is better to live for Nigeria than to die for her.' That means we must collectively make it a better place for all to thrive.
But President Muhammadu Buhari signed the Not Too Young to Rule bill which encourages younger people to participate in politics. How has the bill fared? Has it achieved its purpose considering the fact that Nigerian political space is still dominated by older people with governors using national assembly as a retirement haven?
The signing of a bill does not mean relinquishing and yielding to the youth. The first question is, are we well-organised and fully mobilised to displace the older generation? We also know that they refuse to grow or have a succession plan. They have also made politics expensive and cost-prohibitive. Hence, the seemingly 'sit tight' notion. We must encourage them to yield the political space by intelligently creating advisory roles for them, and using God-given technological talent to address this.
It is a shame that some governors (after having governed over all the senatorial districts in their various states) would want to represent one senatorial district. Very sad. By the way, please interrogate this: how many true statesmen that governed successfully ever went to become a senator? I will give good examples of thoroughbred statesmen here: Baba Ajasin, Bola Ige, Jakande, others like them. They never did.
What did the lge generation get right in the 1950s, 1960s and 1970s in terms of governance and economy to achieve a better society that Nigeria is lacking today?
They were lucky because they were politically conscious earlier on. The pre-independence activism also helped them. Most of them, as young Turks, were saddled with leadership roles very early. They were also driven by ideology. The question is, why are those protocols of yore not relevant or applicable today? It boils down to a lack of ideologically grounding in this present age. Cross-carpeting is the order of the day today. You do not even know who is a progressive and who is a conservative. There is too much 'jeun-jeun' politics now.
How will young Nigerians chart the path of leadership for a better Nigeria?
The young Nigerian must be prepared to serve. Selfless service comes at a huge cost. It comes with humility, integrity, honesty and the will to want to emancipate the common man. They must be willing to be mentored. Politics and those who wish to play politics must be associated with the nobility of service and public spirit. There is a huge potential for excellence in this country. This must be harnessed, trained and deployed for the collective good. The future is bright and is in the grasp of the ever dynamic Nigerian youth.
As the only surviving son of lge, apart from your brief stint as a commissioner during the first tenure of then-Governor Rauf Aregbesola in Osun, you have not been active in national politics. It this deliberate or you are being careful?
I thank God for the opportunity to serve. I can proudly say that we worked very hard to deliver the dividends of democracy during the first term of Ogbeni Aregbesola's administration. As the Arole Ige, I know there is a huge responsibility on my head and shoulders, because of the legacy my father left behind. I am relevant politically and remain a major stakeholder. I believe you are asking if I will ever vie for elective office. The answer is yes, at God-appointed time. It's all about service and I am willing to serve my people and nation.
Looking at the state of the nation, are we moving forward or backward and how do you think the present leadership can replicate what lge and co did during their foray in politics that set Nigeria on the right path in areas like education, economic and the general well-being of the nation?
The state of the nation is poor and not encouraging. COVID-19 dealt a huge blow in 2020, fuel price and electricity tariff hike is on, food prices skyrocketing, the currency has depreciated, the masses are facing hardship; unemployment is very high, standards of education and health are below par, and we have security challenges everywhere. We have not moved forward nor got ahead at all. Additionally, the dynamics of governance today is very different from their era. Recall, I mentioned that they were steeped in ideology. Now, the leaders today are just 'winging it'. There is no concrete or domesticated 'Marshall Plan' for development.
It is 19 years since Chief Ige was murdered and to date, his killer hasn't been found. Is the family hopeful you'll get justice for him?
We pray for justice. That will bring closure. We all know that the suspects are walking free in this land. However, they know that they are not free. The blood of Bola Ige will avenge and God will do right by us. Remember that my father was a sitting Minister of Justice and Attorney General of the Federation. He was also Deputy Leader of Afenifere and Asiwaju of Esaoke land at the time. I trust that a responsible government would want to apprehend and bring to book those that committed the dastardly act. I know and believe that everyone will get his or her comeuppance.
If he were to be alive today, what would you have said to him?
I would have said, 'I thank you, daddy, for giving us a wonderful legacy.' He would have been very proud of his Ige grandsons, three prosperous nations, and he would have prayed the prayer for the youth that 'May you be greater than we'. To God be all the glory. Rest on, daddy. You remain forever alive in our lives.