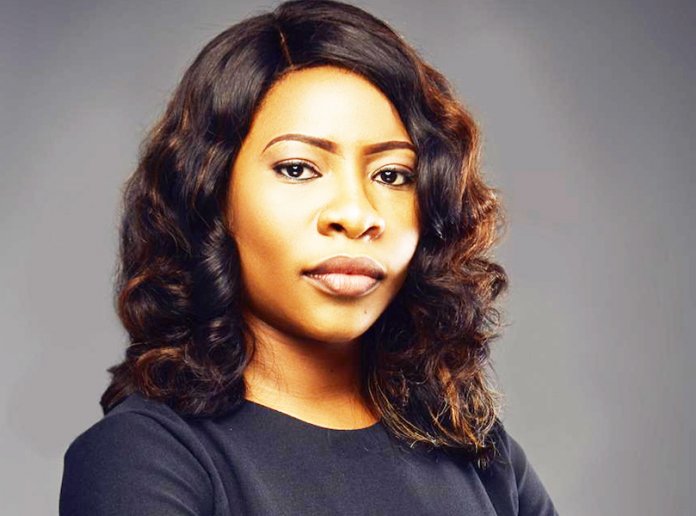 Olajumoke Adebiyi is a lawyer with a focus on music and film. A graduate of Babcock University, she has practised entertainment law at various levels within the industry, including heading the legal team at Freemedigital, a top content aggregator in Nigeria. She is also consulting for several industry practitioners including artistes, record labels, music publishing companies and film production houses on copyright protection, content licensing, distribution, financing, investment, valuation and development. Adebiyi shares her journey into entertainment law with Tosin Clegg
I have always loved music, movies and creative arts. While I was studying to become a lawyer, I didn't know that there was a viable career path merging the two and I definitely didn't think I'd toe that path exclusively at some point in my career. When I discovered Intellectual Property in 300 Level, the idea definitely crossed my mind. I interned at some law firms which dabbled in IP law, but I wasn't sure how to go about it in the real world. After law school, I worked at a couple of firms before I got my first in-house job at a music distribution company and I haven't looked back ever since.
I take creatives' rights very seriously
I like to think of myself as a creative too and so I take creatives' rights very seriously because I can relate. I think one of the best things about copyright and music law (and law in general) for me is the fact that it seems like there's no end to the scope of these principles to cater to the rights of creatives. There's almost never just one solution to any problem. I find that incredibly fascinating. With entertainment law, I almost feel like I have a super power and I'm excited to explore more parts of it.
Entertainment lawyers still aren't enough
I have watched lawyers become full-time music and film business executives. That's not to say that lawyers have it easy just because of that. It's actually the opposite. I remember when I first decided to toe this path full-time, I was a bit overwhelmed but mostly fascinated. There just weren't many lawyers who specialised in entertainment business and law and the few that did were barely available for mentoring. I had to figure out a lot of things on my own, until I started to make contacts within the industry and I finally got some help. Being in what some consider an emerging area of practice, entertainment lawyers still aren't nearly enough and there aren't many precedents on how things are done, but if you have enough girth, passion and interest in the industry, you'll stay afloat for as long as it takes to eventually learn to swim.
Dealing with disagreements from artistes and other parties
What amounts to disrespect is typically subjective and, most times, these squabbles usually stem from resentment built overtime which eventually spills into the business and then people go their separate ways. One thing that I find fuels these squabbles is a lack of well detailed terms of engagement between the feuding parties. They usually start out on a good note based on a relationship and neglect to put things in writing. When problems arise (and they will), there's no agreement to refer to to help them resolve these problems. Sometimes, they eventually get lawyers involved and it mostly goes downhill from there. One recurring experience I keep having in this industry is me finding myself trying hard to convince industry practitioners, especially artistes, that legal representation in this business is a necessary evil. You can't avoid it, and just when you think you have, you find that you have to pay for that indiscretion, sometimes dearly. They usually don't listen, but they always come back.
Every player in the industry needs entertainment lawyers
Show business is business and the best way to get a handle on your business is to hire a team with expertise within your industry. The entertainment industry, like every other industry has certain peculiarities that can only be properly navigated by an entertainment lawyer. The mistake that many people make is they feel as though any lawyer should be able to deal with the issues emanating from show business. The truth, however, is that while the basic principles are largely the same, the intricacies can get wildly tricky. You need a lawyer that knows about and has, preferably, been involved in the life cycle of content from creation to consumption and can help you navigate licensing, royalties, ownership, distribution, streaming, sales, publishing, copyright infringement and dispute resolution – the whole nine yards.
My wish list for my industry
I definitely have a bunch of things on my wish list for my industry. I want people to respect art enough to want to pay top dollar for it. I want creators to respect their art enough to protect it fiercely and see it as the valuable thing that it is. I want artistes and other creatives to pay more attention to their craft and learn the business. I want the industry to become very profitable for everyone involved. I want more people in the industry to be more passionate about building structures that will outlive them, not operate temporary services that merely line their pockets. The good news is there are people from every part of the industry who share my love for the industry and my eagerness for change. These real life genies are actively working to build lasting structures, educate people, and make sure things are done right so we might begin reaping the fruits of this labour of love sooner than later.
My mentors in the industry
There are several people in the industry that have helped shape me and that is to become the lawyer and entertainment business executive that I am, some of whom I haven't even met personally but have followed their work over time. Excellence and passion are two qualities that draw me towards people in a professional environment and these people are no doubt excellent and very passionate about their work. Off the top of my head, Mo Abudu of Ebony life, Kemi Adetiba, an award winning director and Ms. Uduak Oduok, a leading lawyer in the field of music and fashion law. These are women whose work, work ethics and record of success and excellence I greatly admire.
The industry and technology
The industry is getting more and more dependent on technology. With platforms like Boomplay, Apple Music, Spotify, YouTube, Netflix, HBo, Disney+ etc, people are moving away from buying hard copy music and movies and towards on-demand streaming on digital platforms. With the evolution of Artificial Intelligence (AI), it's not hard to predict that in the coming years, the whole industry will be digitized with CDs and LPs becoming vintage reminders of a past era. Of course, our current laws, no matter how advanced, will not cater to the changes in the industry as time goes on, so there will always be a need to review the laws to accommodate these changes as they come.
Entertainment industry and Covid-19
The global economy was heavily hit by the COVID-19 and the global entertainment industry was not left out. Many artistes and labels had their primary source of major income (live shows and performances) canceled or suspended indefinitely. Global big shots are taking big losses and a large number of businesses have had to close down leaving many people jobless and without income to support their music careers. Working in an organisation that runs a music streaming service however, the news isn't totally bad because live music as it were is currently in a state of comatose, a lot of the demand for music has moved online. Now, we are seeing a steady increase in streaming numbers and hours, virtual live performances on social media platforms, etc. As a lawyer, my job description didn't change much. It's just much more virtual now than it has ever been. It's been a nice change from the norm.