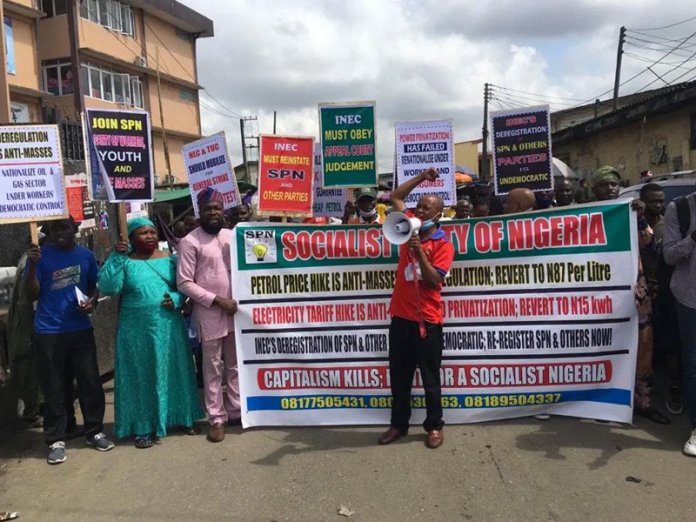 Rebecca Ejifoma
Operatives of the Lagos State Police Command yesterday arrested 18 protesters, including four journalists covering the protest, who took to the streets of Ojuelegba to demonstrate peacefully against the hike in price of petrol and electricity tariff.
Their protest is coming on the heels of the recent hike in fuel price from N145 to N152, and the electricity tariff, which is now N62.33 from N30.23 per kilowatt.
This group of citizens, including students from tertiary institutions in the state, under the aegis of the National Association of Nigerian Students (NANS), Zone D, took to the streets to register their displeasure over the hike.
Meanwhile, the International Press Centre (IPC) has condemned the unlawful arrest of journalists covering the protest.
IPC disapproved the harassment and brutalisation of the journalists in the course of their legitimate duties, and particularly decried the seizure and damages caused to their working tools