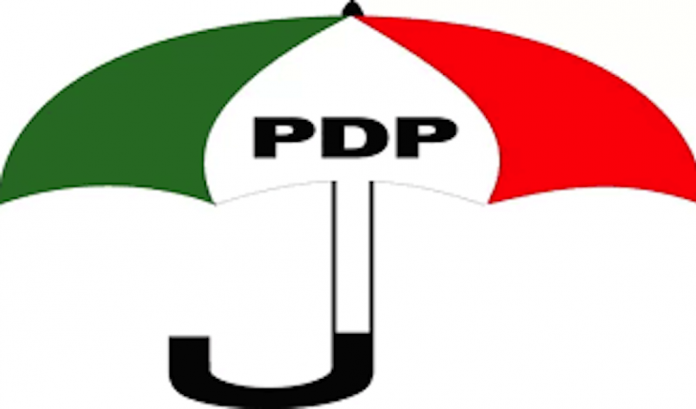 Charge INEC, police on insecurity in the state
By Sunday Okobi
The Peoples Democratic Party (PDP) Youth Assurance Movement (YAM) has predicted victory in the forthcoming governorship election in Edo State for the party standard-bearer and the Edo State Governor, Mr. Godwin Obaseki, "on back of huge grassroots' support in the state."
The youth arm of the party also condemned the political tension in the state "as a result of violence orchestrated by the leaders of the opposition party, All Progressives Congress (APC), knowing that they have been rejected by the Edo people."
Speaking to THISDAY during the weekend on the current issues in the state, the National and State Coordinators of theYAM, Mr. Asunogie Tajudeen and Mr. Yamah Dirisu, respectively, charged the Independent National Electoral Commission (INEC), the Nigeria Police Force and other security agencies to remain neutral and above board as millions of Nigerians, home and abroad, are closely monitoring the events leading to the poll.
They stated that seeing that they have been rejected by the people with failure staring them in the face, "Adams Oshiomhole and other failed members of the APC have no other option than to resort to violence."
The PDP's youth leaders "want to inform Nigerians and friends of our dear state that the APC leaders are planning to subvert the will of Edo electorate in the September 19 gubernatorial election.
"We have also been reliably informed that leaders of the APC made frantic efforts to bribe officials of INEC in Edo State to help them rig the poll, but this was rebuffed by the INEC officials. We learnt that the sacked national chairman of the APC, Oshiomhole, has vowed to do everything humanly possible to ensure Obaseki doesn't return as governor, even if he wins at the poll. So their next plan is to take the bribery game to the highest level and 'penetrate INEC from above'. We appeal to the leadership of INEC to play by the rules and allow the will of Edo voters to prevail on September 19."
They also told THISDAY that from the feedback received by the party on the PDP ward-to-ward campaigns at the grassroots level, "we can report that Obaseki is coasting to victory as thousands of Edo people have continued to endorse him for a second term as a result of the success story of his first term in office.
"While the governor has penetrated the hinterlands to meet with the people at the ward level, inaugurated various projects executed by his government and assured them of the greater things to come after being re-elected, the APC has only put up appearances in some selected local government area headquarters and communities with nothing to campaign for."
They noted that the chances of Obaseki's victory in the election is clear, as Edo people believe in justice and hard work, adding that "Obaseki has obviously done very well in the area of social-economic development of the state, including educational reforms, the Gelegele seaport, enhanced road network across the state, constant pension payment, workers' salary, upgrade of Ambrose Alli University, Ekpoma, agricultural development like the rubber plantation and other farms at Oronigbe and Benin-city, among other."
"We, therefore, call on all Edo youths to support the governor to take the state to the next level of social and economic advancement of the state by voting massively for PDP in the next governorship election on September 19."