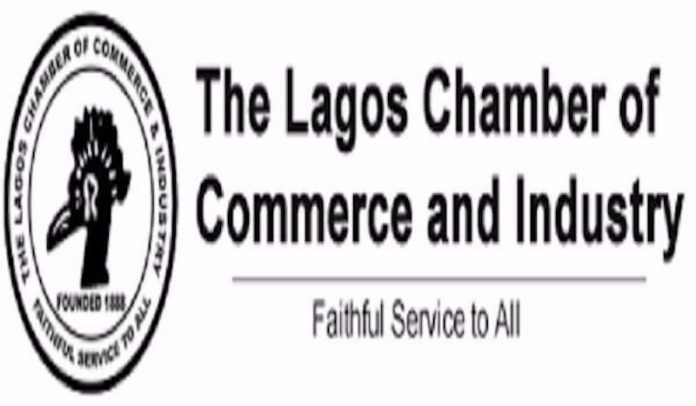 Dike Onwuamaeze
The Lagos Chamber of Commerce and Industry (LCCI) and the Nigerian Association of Chambers of Commerce, Industry, Mines and Agriculture (NACCIMA) have advised the federal government to work out effective policies that would reflate the economy.
They gave the advice at the wake of the recent National Bureau of Statistics (NBS) report, which showed that the Nigerian economy contracted by 6.1 per cent in the second quarter of 2020.
The Director General of the NACCIMA, Mr. Ayo Olukanni, said yesterday that only appropriate government policy would stimulate economic activities by creating a regulatory environment that ensures that citizens take on productive activities in order to avert a steep decline of the GDP that would push the economy into recession.
"We counsel that government at all levels should resist the urge to tax or place an economic burden on the citizenry, as this will stifle economic activity and sustain the cycle of recession.
"Rather, we counsel that government at all levels adopt policies that will mitigate workforce depletion by encouraging production processes that will reduce COVID-19 infection and stimulate economic activity by creating a regulatory environment that ensures that citizens take on productive activities," NACCIMA said.
He added: "In our opinion, this approach, combined with a shift in focus from lump-sum taxation to consumption and/or sales taxes will create the appropriate environment for a quick recovery from economic recession."
Similarly, the Director General of the LCCI, Dr. Muda Yusuf, called on the government to ensure dedicated implementation of the Nigerian Economic Sustainability Plan (NESP) and effective synchronisation of fiscal and monetary policies in order to give the economy a boost in the near term even though growth would continue to remain weak and fragile till the first quarter of 2021.
The LCCI said it was critically important for policymakers to tackle the twin challenge of rising inflation and unemployment rates which are currently at a record high of 12.82 per cent and 27.1 per cent respectively through appropriate policies.
The LCCI boss added: "The Nigerian economy is currently in dire straits. The structural bottlenecks to productivity in the economy need to be urgently removed through a mix of fiscal, monetary and regulatory measures.
"It is imperative to reduce policy uncertainties in order to inspire the confidence of investors, both domestic and foreign."
He also expressed concern that the manufacturing sector contracted by 8.78 per cent in second quarter of the year under review when compared with a marginal 0.43 per cent growth in the previous sector.
Yusuf, however, noted that the 6.1 percent contraction was not a surprise as the number reflected the profound impact of the COVID-19 pandemic disease on the Nigerian economy.