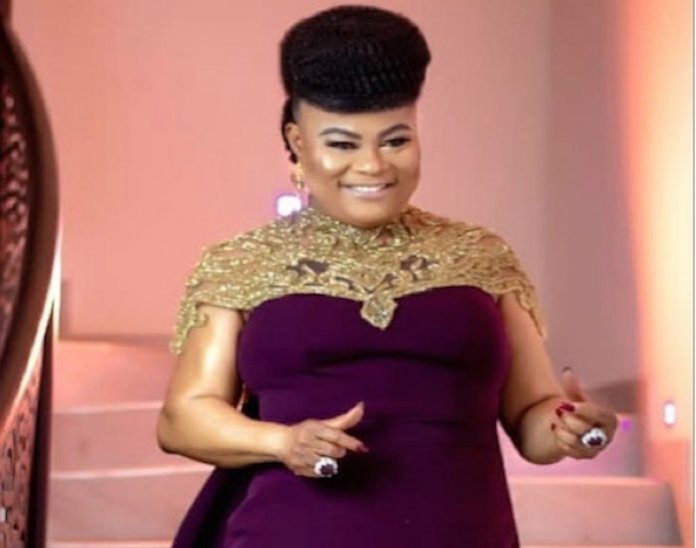 No doubt, Sola Sobowale is one of the glittering stars in the nation's movie firmament, otherwise known as Nollywood.
Since she ventured into acting many years ago, she has featured in several critically acclaimed works in movies, on stage and on TV.
Interestingly, for her versatility, this great role interpreter has been rewarded with awards at home and abroad.
The light-complexioned actress is also fast becoming an influencer and an ambassador of many brands.
A few days ago, the screen goddess inked a deal with Mouka Foam as its ambassador to the admiration of her teeming fans.
Speaking of her strong belief in the brand, she was quoted as saying, "When I was called to be Mouka ambassador, I laughed because l have been using the company's products over the years. Then, l told them to visit my house, that I have over 100 pieces of Mouka mattresses.
"But they didn't believe until they came. You know, as an actress and producer, when I am on a film location, l always rent an entire building, furnish it with Mouka mattresses for my shootings; and we have been able to attain the much-desired comfort for all members of my crew.
"Today, as it stands, my parents are not with me anymore, but they used Mouka mattresses until their last days. I am currently using Mouka mattresses, likewise my children and it will pass on to the next generation.'"
Also speaking during the ceremony, a top member of staff of the company was quoted as saying, "Mouka doesn't just throw products out there. It interacts with its consumers to know what they want and how they like it, and the feedback determines what would be manufactured and sold.
"We have various Mouka mattresses for different ages, body builds, lifestyles and budget. Yet, we still retain the same quality we are known for, at quite affordable prices."
Recently, Mouka launched a new range of products called Wellbeing, endorsed by the Nigeria Society of Physiotherapy (NSP) and the Nigeria Association of Orthopaedic and Manual Therapists. It is recommended for those advanced in age especially for people aged 40 and above.
He explained further, "The first mattress is called Wellbeing Regal Orthopaedic mattress, which is very good for the elderly and those with back issues. It helps support their lower back, hips and other pressure points, thereby preventing aches and pains.
"The second mattress is called Wellbeing Regina Semi Orthopaedic mattress, which is ideal for those weighing up to 150kg. It is Semi Orthopaedic, which means it is still supportive but not as firm as a full orthopaedic mattress."