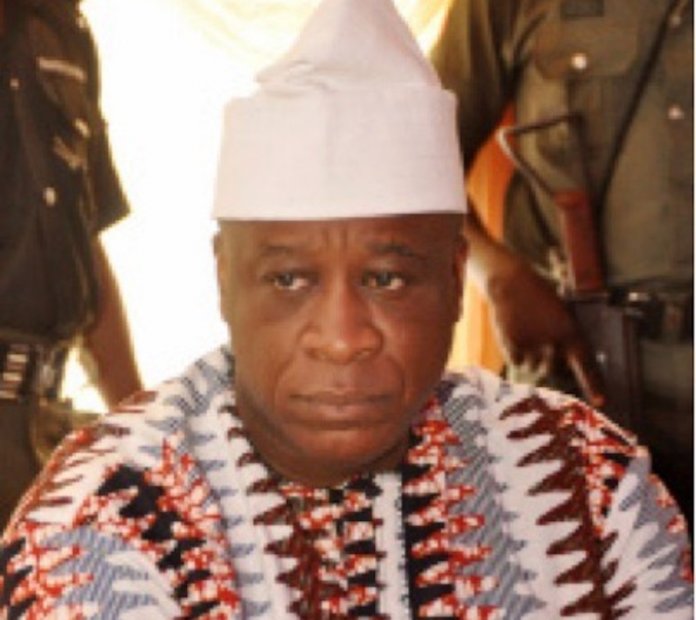 What is peace but strife and conflict defanged and married away to distant neighbours? This is a truth that the people of Iruland in Lagos State are going to get up and personal with. The gist behind it all is that the recently installed Oniru, Oba Gbolahan Lawal and the runner-up in the Iru kingdom's monarchy, Aremo (Prince) Segun Oniru have buried the shell of conflict and set all things to rest. A resounding hallelujah! would be a fitting response to this news, but for the fact that the whole thing borders on traditional issues.
According to insiders, the resolution of the alleged rift between Oba Gbolahan Lawal and Aremo Segun Oniru was due to the intervention of the baron of Nigerian politics, Asiwaju Bola Ahmed Tinubu. The gist is that as a father and mentor to both the Oniru and the Prince, only Tinubu could bridge their gap. And he did.
The particulars of how Tinubu brokered peace between Oba Lawal and Aremo Oniru remain trending topics of conjecture. What is apparent to even a cursory query is that the alleged rift began when Oba Gbolahan Lawal was installed as the Oniru, contrary to what was expected—which was the ascension of Aremo Oniru himself to the throne.
The fact that Oba Lawal was not a contending force for the Oniru throne made the alleged tiff all the spicier. According to those that followed the process, Oba Lawal was not within the range of those appealing to the chiefs and people of Iruland for support. He reportedly didn't break a single sweat in this pursuit, but ended up getting it.
Furthermore, using bloodline as the defining factor, Aremo Segun Oniru and Hakeem Ajasa were a thousand times more qualified—the former is the son of the late Oba Idowu Oniru, and main contestant from the Akiogun Ruling House, while the latter was the main contestant from the Abisogun Ruling House Abisogun. Oba Lawal, on his own lane, is an Oniru on his maternal side, but not on the traditional paternal angle.
Needless to mention, when Lagos State Governor, Babajide Sanwo-Olu installed Oba Gbolahan Lawal as the Oniru, jaws dropped in shock and throats buzzed with screams. The indignation even reportedly resulted in a closed-door appeal to nullify the new Oniru's ascension. Evidently, that alleged move did not yield anything.
All that can now be set aside, with Aremo Segun Oniru now behind Oba Gbolahan Lawal's kingly status. The land is green again.