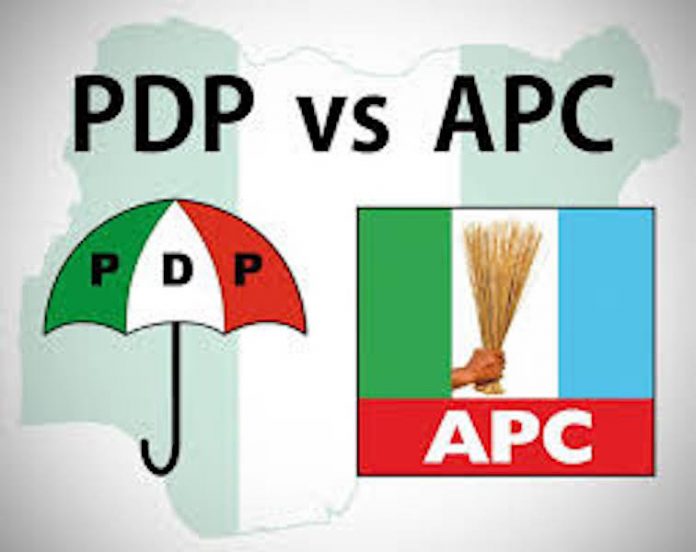 By Segun James
The All Progressives Congress (APC) and the Peoples Democratic Party (PDP) have engaged in war of words, following the appointment of the Governor of Lagos State, Mr. Babajide Sanwo-Olu, as the head of APC's National Campaign Council for Ondo State governorship election.
Reacting to the appointment of the Lagos State governor, the main opposition party yesterday alleged that the state government would likely divert the state funds to sponsor the APC in the Ondo State governorship contest.
In a swift reaction, the APC described the allegation as blackmail, baseless and characteristic of the wild and reckless talk associated with the opposition party.
The PDP statement, which was signed by the state Publicity Secretary, Mr. Taofik Gani, in its allegation said that "the selection of Sanwo-Olu as head of the APC Ondo State governorship campaign council cannot be for his political experience but because the APC intends to use Lagos State funds to run the Ondo election."
He also alleged that the governor has also approved money to support the APC candidate in Edo State, Pastor Osagie Ize Iyamu.
The party urged the Lagos State Commissioner for Finance and the Accountant General to prepare for accountability within this period of Edo and Ondo states' governorship elections.
"We will invite EFCC and also support legal protest against this selection targeted at diverting Lagos State' taxes in the face of colossal infrastructure inadequacies begging for attention in the state"
But the APC, in its own reaction, which was signed by the state Publicity Secretary, Mr.Seye Oladejo, the ruling party described the PDP's statement as "nauseating."
"The characteristic wild and reckless allegation has shown the consistency of the warped state of mind of a frustrated opposition party that is determined to sell falsehood to the people.
"The false and unfounded allegation of the intention to divert resources of Lagos State is at best an admission of what obtains in the PDP whenever there's an election.
Nigerians haven't forgotten the Dasuki-gate, which provided a looting spree in the name of elections."
Oladejo said that "it's also an open secret that the PDP has remained in permanent opposition in Lagos State because its leadership is gifted in looting election funds.
"It is important to put it on record that the well thought choice of the Lagos State Governor to lead the election campaign was based on his well acknowledged remarkable performance in office, despite the prevailing unusual challenge. He's also known as a great manager of human and material resources".
"It's laughable that you described Mr. Governor as lacking political experience after successfully and effortlessly retiring your serial governorship candidate," APC tells the opposition party.