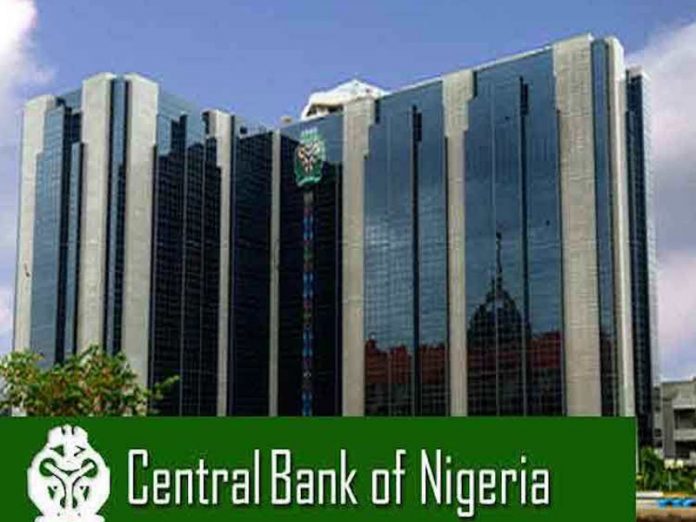 By Nume Ekeghe
The Central Bank of Nigeria (CBN) yesterday unfolded plans to review backward its 10-year Payment Systems Vision (PSV-2030) strategy, which will now span a five-year strategy and rechristened as PSV-2025.
The CBN said the move was in response to evolving development of blockchain technology and other payment systems disruptions.
The CBN had announced that it had started the implementation process of the PSV 2030 to replace the PSV 2020, which aims to significantly reduce financial exclusion, promote electronic banking as well as other alternative banking channels.
CBN Director, Payment Systems Management Department, Mr. Musa Jimoh, spoke on the review of the strategy at First Bank's FinTech Summit 4.0, where stakeholders gathered to discuss 'How Blockchain and Artificial Intelligence will Disrupt FinTech in Nigeria.'
He added that the central bank was working on breaking down the licences for operators in the financial technology sector to allow small players in the industry access markets as it works on harmonising data in the financial sector as well as other initiatives that would deepen the payment systems framework in Nigeria.
Speaking on the payment system vision of CBN, Jimoh said: "Because of the ability of changes in technology is so high, we cannot wait 10 years to begin to review our strategies again.
"So, what we are proposing is to have a five-year strategy, which would then be called PSV-2025. And once we get approval for this, we would be looking at initiatives for the next five years."
On how to expand the payment systems, he said: "Some of the initiatives we have put on the table, and some of the things we are trying to implement to deepen acceptance of payment systems and open the market for innovators and small businesses to enter the terrain.
"First is the regulatory sandbox, which is already in the public which we shared a draft framework for people to comment and then get back to us. We have gotten a lot of feedback and I am happy enough to announce that we are working together with the financial conduct authority in the United Kingdom in developing this regulatory sandbox and eventually we would customise it to our environment to ensure that it fits into our own ecosystem.
"Second is the open banking regime, which we have started working on in order to allow the entire ecosystem to work symbiotically. We want a situation where there would be no exclusivity on account data being held by banks again.
"Banks should be able to open up their accounts database and let fintech companies and other small companies add value-added services on account information they hold."
He said the plans would also enable the market to be more resilient and responsible.
"There are other initiatives that are coming up but we need to focus on these ones because we know they would basically drive the ecosystem into the future.
"Also, on artificial intelligence and big data, what the CBN is trying to do is to see how we can harmonise this data and provide a database where people can slice dice and trend what the future of payment holds in terms of the activities that have happened within the payment infrastructure," he added.
Commenting on small companies being able to participate, he stated: "We like to create an environment where small companies that don't have the financial muscle to take licence from CBN can also participate.
"What we have done now is to tier our licences basically to collapse our licences into four categories, so we would be coming with a new licensing model that would enable the small companies to come into the forum without going through those stringent conditions that the regulars would impose on big companies.
"These are the things we are looking to implement in the next five years."
On his part, the Chief Executive Officer of FirstBank and its subsidiaries, Dr. Adesola Adeduntan, said FirstBank was constantly evolving with technology and trends and would continue to leverage on and collaborate with fintech companies to offer valued services to its customers.
Adeduntan said: "There is no doubt that the fintech industry is the fastest-growing sector within the Nigerian economy, which is run by a sizeable number of young entrepreneurs. Since the inception of the First Bank digital innovation within the sector has positioned the bank as a partner of choice to many fintech players. At First Bank, we provide an array of digital financial services with the use of various payment channels to reach a carefully segmented audience with tailor-made financial solutions.
"You are aware of the first bank digital lab where we try to create new digital experiences, enhancing new channels and products as well as leveraging between fintech and non-fintech within the ecosystem for co-innovation.
"The sudden emergence of COVID-19 has provided a ready canvass for stretching our fintech readiness and exploit. First Bank has been demonstrating outstanding readiness in this important space.
"Indeed, COVID-19 has become a catalyst for the accelerated innovation that we greatly desire. The business world and the workplace have changed dramatically. However, at First Bank, we have seen the COVID-19 era from a positive lens as a period of new opportunity, therefore, the era calls for a deliberate approach in reviewing and identifying new opportunities.
"Incidentally, fintech is part of the new opportunities and that is why we have for this edition elected to concentrate on how blockchain and artificial intelligence will disrupt the sector in Nigeria."
Also, speaking on what was being done to curb the use of bitcoin technology for fraudulent activities in Nigeria, the Executive Director, Technology and Services at Nigeria Inter-Bank Settlement System (NIBSS), Mr. Aminu Maina, said NIBBS and CBN were looking into the trend.
He said: "It is an area that is being actively looked at from a regulatory perspective and the CBN is also asking for our opinion in terms of industry infrastructure but rest assure we at NIBSS are here to ensure that the industry is secure in terms of where we stand at the centre of interconnection and the CBN is also here to ensure that the financial industry upholds its integrity."