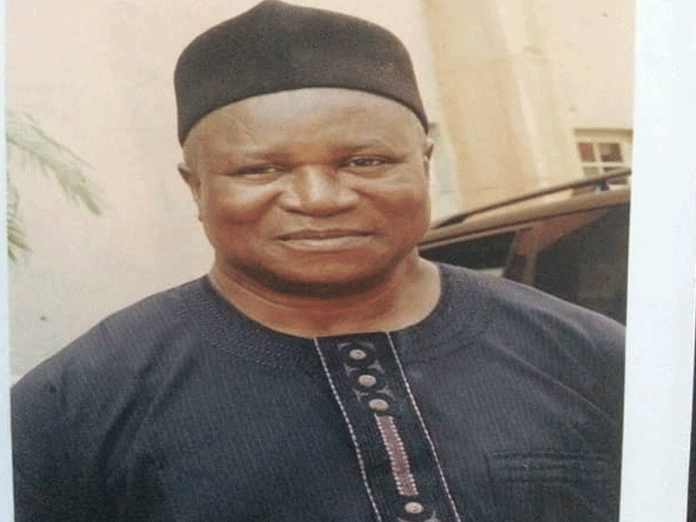 Veteran Journalist and Public Relations practitioner, Amuzie Akpaka, has bagged a Doctorate degree in Business Administration. Akpaka, a former Editor of the defunct THISWEEK MAGAZINE, in the late 80s, was one of the six thousand students, from all over the world, who celebrated their graduation from Walden University with its headquarter in Minneapolis, Minnesota in USA on Saturday July 18th through a virtual ceremony, on account of the ongoing coronavirus pandemic.
Akpaka is among the doctoral students who graduated from Walden University's College of Management and Technology with a Doctor of Business Administration degree (DBA) in the graduating class of 2020. Akpaka had in the late 90s bagged a Master of Business Administration (MBA) from Delta State University, specializing in Marketing.
For his DBA degree, Dr. Akpaka specialized in Social Impact Management and his dissertation titled "Collaboration inCorporate Social Responsibility Programs in Nigeria's Oil Industry" is an exploration of strategies CSR program managers use to engage stakeholders to improve CSR outcomes from the concept of literal replication perspective.
Dr. Akpaka's career has spanned Journalism and Public Relations practice beginning from his early sojourns as one of the pioneering staff of The Guardian to his exit of journalism as the last Editor of the defunct THISWEEK MAGAZINE. He joined The Quadrant Company as Head of Event Marketing in 1992 and left in year 2000 as Executive Director Client Service and Events. In the last 20 years, Dr. Akpaka has been involved with the Havilah Open Door group as Board Director and co-Founder. He was the pioneer Managing Director of Mindshare Communications Limited, the Group's Public Relations Company.
Dr. Akpaka retired this year as Executive Director in the Unit Companies of the Group, including Mindshare Communications Limited and Concorde Security and Protocol Services Limited. He is now a Member of Advisory Board of both the Havilah Open Door Group and the Ed-John School of Management situated in Ikorodu, Lagos.