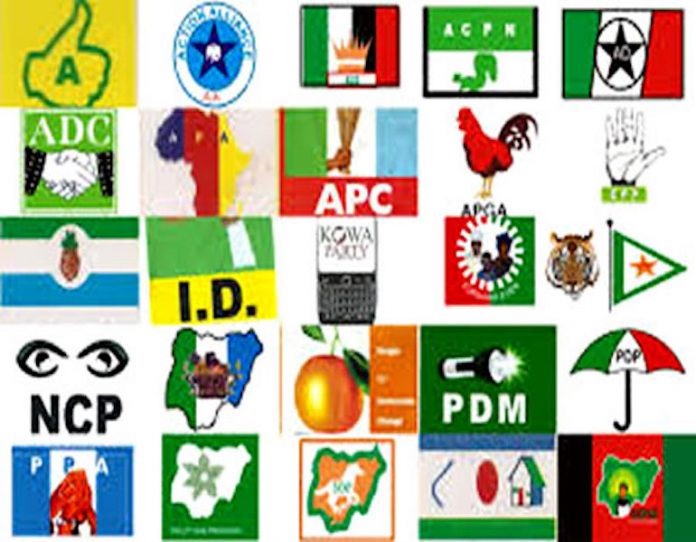 By Udora Orizu
The Coalition of United Political Parties (CUPP) has called on President Muhammadu Buhari to immediately call the Former Chairman of the All Progressives Congress, Adams Oshiomhole to order and stop the attempt to forcefully take over the Edo state House of Assembly by the Nigeria Police Force.
The Edo State House of Assembly on Thursday morning was taken over by armed personnel of the Nigerian Police force, allegedly drafted into the state with the sole aim of allowing the loyalists of Oshiomole to take over the Assembly complex.
CUPP in a statement issued on Thursday by its spokesperson, Ikenga Ugochinyere
said the attempt to use former members of Edo House of Assembly whose seats had been declared vacant to take over the House was an invitation to anarchy and an act of treason.
The opposition parties urged President Muhammadu Buhari to halt the actions to avoid instigating electoral violence that will consume the nation and its hard-won democracy.
It also called on the Edo State Governor, Godwin Obaseki to mobilise the citizens of the state to resist the "political bandits".
The Coalition said, "In doing so, the governor is urged to invoke the provisions of Section 20 of the Criminal Code and mobilise the citizens to exercise their constitutional right to stop people flouting the laws or carrying out criminal activities in their presence."
"We however praised the governor for showing maturity so far in the face of unwarranted provocation. We advise him that while he is displaying maturity, the red line must be drawn. No one person, no matter how highly placed, should be above the law. The governor must be ready to protect the people of the state and his mandate from predators. We shall be watching developments in the state and the entire nation with great attention and we ask all lovers of democracy both at home and abroad to join us in doing so."