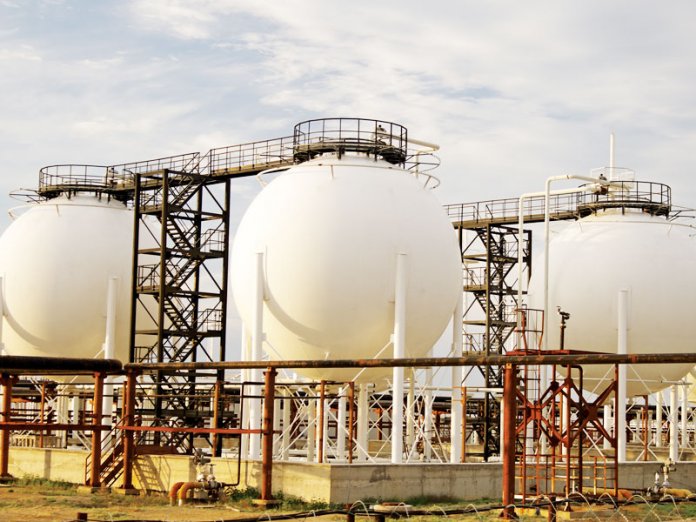 By Chineme Okafor
The federal government has said it is pushing fast for Nigerians to adopt natural gas as an alternative to petrol and diesel for transportation vehicles.
In this regard, it stated that it has set up a committee to drive the adoption of Autogas and natural gas vehicles in the country.
Justice Derefaka, who is the Technical Adviser (TA) on Gas Business and Policy Implementation to the Minister of State for Petroleum Resources, Mr. Timipre Sylva, disclosed this in a statement.
Derefaka, is also the Program Coordinator for the Nigerian Flare Gas Commercialisation Programme (NFGCP).
He explained that a meeting was recently held in Abuja between the Committee of the National Gas Expansion Programme (NGEP) and some stakeholders in the oil and gas industry, in which the decision to press forward on the mainstreaming of gas for transport in Nigeria was reached.
According to him, the NGEP was inaugurated by Sylva in January 2020, as the mechanism to boost domestic utilisation of natural gas within the short and medium term.
"As part of the programme, an Autogas and Natural Gas Vehicles (NGVs), that is Autogas vehicles powered by liquefied petroleum gas (LPG) and Natural Gas Vehicles (NGVs), an alternative fuel vehicle that uses compressed natural gas (CNG) or liquefied natural gas (LNG) sub-committee was constituted with the sole aim to drive the adoption of Autogas and NGVs as an alternative fuel in Nigeria," he added.
He noted that as part of the federal government's strategy to re-position the country's gas sub-sector, the ministry commenced the implementation of critically conceived initiatives in the sector.
These, he explained would foster efficiency and attract investment in the gas value chain. Nine priority projects to harness the country's gas resource, he added have been mapped out for execution.
They included, rapid growth of the LPG/CNG/LNG market, development of support-infrastructure for the gas sector, investment and domestic growth of the sector, as well as the promotion of natural gas usage in Nigeria as an alternative fuel choice.
"It is expected that this will stimulate economic growth, further improve our energy mix, drive investments and provide jobs in Nigeria," Derefaka stated.
He further said that the NGEP would collaborate with the Nigerian National Petroleum Corporation (NNPC) to co-locate Autogas and NGV outlets at its retail service stations across the country.
According to him, the NGEP will issue an Expression of Interest (EoI) form to bonafide parties to participate in an open and competitive auction with the intent to invest in Autogas and Natural Gas Vehicles (NGVs) re-fuelling stations.
"The auction will present a significant opportunity for domestic developers and their technology providers and/or original equipment manufacturers (OEMS) alike to participate in a unique initiative geared towards deepening natural gas usage in Nigeria.
"Successful bidders will be granted a Permit to Situate Station (PtSS) underpinned by a lease agreement with the FGN acting through Nigerian National Petroleum Corporation (NNPC) Retail (NNPC Retail).
"Approximately 46 of NNPC Retail owned and operated refuelling stations spread across the 36 states of the federation are available on an 'as is, where is' basis through the auction. The purpose of inviting this EoI is to encourage the applicant to co-locate and set up Autogas/NGVs refuelling stations and enable scaling up of the gas utilisation potential in the transport sector by replacing costly and environmentally unfriendly diesel and petrol which are almost 100 per cent imported," he added.
Similarly, the Chief of Staff to Sylva, Mr. Moses Olamide disclosed that the planned introduction of CNG as an alternative fuel would cut the cost of transportation of goods and commuters in Nigeria.