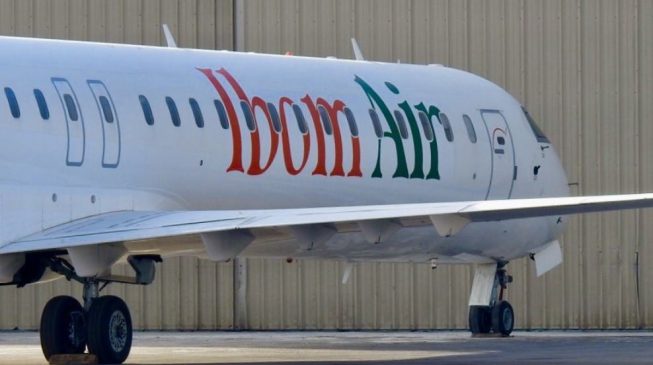 By Chinedu Eze
The major reason why many Nigerians are skeptical about the plan by the federal government to establish a national carrier is that it would not be insulated from interferences by politicians and top government officials who were instrumental to the demise of similar businesses in the past.
This has been a challenge not only in Nigeria but in the world. How government can establish and run a business that is fully autonomous with full corporate governance.
But Akwa Ibom government is showing a good example with the airline, Ibom Air, it established two years ago. With the right aircraft, the right managerial personnel, the airline has shown so much promise.
What is remarkable about the airline is that its day-to-day operations and decision-making are fully insulated from the government of the state, which set it up and picked the best hands from every part of the country and beyond.
Ibom Air has deliberate plan towards route development and expansion and last week the airline extended flight service to Calabar, a short distance from its operational hub in Uyo.
The airline, which has distinguished itself in on-time departure and efficient service delivery to travellers, said that it decided to make Calabar its nest destination because of the cultural affinity Cross River has with Akwa Ibom.
One of the passengers in the airline's first flight to Calabar was the former governor of the state, Donald Duke and his wife.
Duke who was obviously excited about the flight commended Ibom Air's decision to extend its operations to Calabar and noted that it would enable travellers to move in and out of Calabar at their convenience.
"What is even more exciting is that it is coming from a sister state. I am always excited when I heard them speak the local dialect in the aircraft. It gives me some nostalgic feelings.
"Ibom Air is noted for its ability to meet international standards in the industry. It departs in time and does its things the right way. Even though it is new in the industry, it has kept a very high standard. We want to encourage then to maintain those standards and I also want to encourage our people to patronise the flights," Duke said.
The airline's Marketing Manager, Mrs. Essienette Aniekan, said besides its affinity with Calabar, what prompts the choice of destination for Ibom Air is where there is need.
Aniekan who made this known when Ibom Air landed at the Margaret Ekpo International Airport, Calabar said, "We want to position ourselves as regional airline of choice for people travelling in Nigeria that requires safety, reliability and comfort. Our paramount objective is to give anyone travelling with us a different experience. Ours is schedule reliability, on-time departure and superior service," she said.
On apprehension of passengers over COVID-19 fears, she assured travellers on Ibom Air and explained that the operating aircraft Bombardier, CRJ 900, which is modern equipment, is designed to rejuvenate the air in the aircraft
"Our aircraft is fortified with high efficiency particulate air filters which filters air every two to three minutes; in fact, our aircraft provides the best kind of air you can breathe right now and you can take that to the bank. And when you know we can get you to your destination safely and securely, it would give you the confidence to fly," Mrs. Aniekan said.
She disclosed that Ibom Air has expansion plan which cuts across the entire Nigeria and what the airline is doing is looking at the various locations where there are needs and then go there first.
Mrs Aniekan disclosed that the paramount aim of the airline management for now is to give Nigerian travellers and everybody traveling within the Nigerian airspace a different experience and that experience is scheduled reliability, on time departure and superior services.
Also speaking at the brief ceremony to mark Ibom Air inaugural flight to Calabar, the airline's Director of Services, Amaka Echetabu said Ibom Air flight to Calabar is remarkable for the airline because the two sister states have a lot in common.
"This is a big event for us. This is spreading our wings especially in these unprecedented times; so it is a leap in fate and a lot of confidence in what we are doing. And no matter how much the market shrinks or expands, people still need to get from point A to point B. We want to do this for them. Offer them on time departure, schedule reliability and superior service. We want people to feel good and be satisfied when they come to fly with us. We want to treat people very well. So this is what Ibom Air stands for: efficient and satisfying customer service," she said.