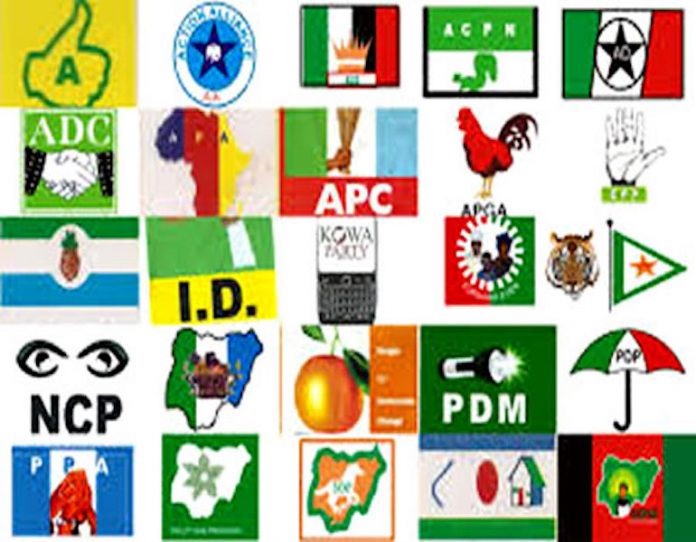 By Udora Orizu
The Coalition of United Political Parties (CUPP) has said it has filed a lawsuit at the Federal High Court Abuja seeking a declaration that the Service Chiefs have attained the mandatory retirement ages of 60 years or 35 years of service, and therefore directing President Muhammadu Buhari to mandate the Service Chiefs to immediately proceed on one month pre-retirement leave.
The Coalition in the legal action also prayed the court for an order directing and compelling the Service Chiefs to forthwith stop performing any duties or exercising any powers of the offices of Chief of Defence Staff, Chief of Army Staff, Chief of Air Staff and Chief of Naval Staff of the Armed Forces of the Federation respectively.
Addressing journalists in Abuja, CUPP Spokesperson, Ikenga Ugochinyere said with the current state of insecurity in the country, the Service Chiefs had undoubtedly run out of ideas and were now virtually doing the same thing over and over.
Ugochinyere lamented that soldiers on a daily basis were being killed by insurgents in Borno and Katsina, leading to unprecedented number of our soldiers applying for voluntary retirement from the Army for reasons such as going to take chieftaincy titles.
"These Service Chiefs have superintended the spending of trillions of Naira budgeted and released to them since their appointment in 2015. If only President Muhammadu Buhari were alive to his duties and responsibilities to the Nigerian people, he would have seen this and taken the necessary action of sacking these men who have over stayed their welcome. But the President is not aware. If these incidents and events did not send a red signal to the President then the President cannot help himself anymore. Nigerians live at mercy of terrorists, bandits and killer herdsmen. Our soldiers are not motivated. Videos have also been released of soldiers complaining of ill treatment while a former Theatre Commander openly complained, obviously out of frustration and after a deadly Boko Haram attack where he lost several of his men that they were ill equipped to confront the rag tag Boko Haram," he said
Ugochinyere while commending the gallant soldiers who risk their lives to tackle insecurity, also passed a vote of no confidence on Buhari and the Service Chiefs.
He gave the President a 30-day ultimatum to reverse Nigerian losses to the insurgents, kidnappers, herdsmen and secure the country.
He said CUPP would at the expiration of the ultimatum commence mobilization for a nationwide mother of all protests to pressure the President to do his job of protecting lives and properties.
According to him, "By the provision of the Constitution, the President has the unfettered powers to appoint in line with the law heads of all security agencies in the country. These appointments include those of the Service Chiefs which are the Chief of Defence Staff, Chief of Army Staff, Chief of Navy Staff and Chief of Air Staff. The only guides provided by the Constitution are contained in Sections 217, 218, 219 and 220 of the Constitution."
"It therefore means that the failure of the security falls squarely on the table of the President and on the basis of the failure to provide basic security for Nigerians, we have passed a vote of no confidence on President Muhammadu Buhari and on his appointed Service Chiefs, as their continued stay undermines national security, demoralizes troops and a cause of mass resignation and public complaints by solders which cause more damage to our democracy."
"We are also seeking an order of Perpetual Injunction restraining the President from further re-appointing or in any other manner extending the services of the Service Chiefs in the Armed Forces of the Federation. The president has an opportunity before the Court delivers its judgment to prove he is Commander in Chief and command with the right people that have the capacity."
"The President has not only failed by failing to exercise the right to hire and fire, but it is shameful in failing to respect the Constitution on tenure of the Service Chiefs and that is unacceptable and will be fought through the law. Our rivers from Benue to Zamfara, our mountains from Katsina to Calabar, our highways from Enugu to Port Harcourt, Abuja to Kaduna, Benin to Lagos, Okene axis of Kogi are filled with blood and overtaken by kidnappers. Nigerians demand action from President Buhari and the President should wake up from his slumber."