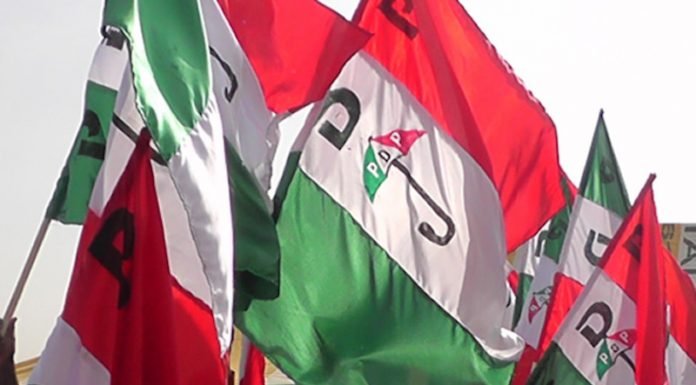 EJames Sowole in Akure
Seven out of eight aspirants of the Peoples Democratic Party (PDP) for today's primary have signed the Memorandum of Understanding (MoU) to abide by the outcome of the exercise and work for the overall success of the party in the October 10, 2020, governorship election in the state.
The Chairman of the Pre-Primary Campaign Organisation for Mr. Agboola Ajayi, Dr. Kola Ademujimi, disclosed this to journalists in Akure.
Ademujimi said the only aspirant that could not sign the MoU was Mr. Banjo Okunomo, because he was not at the meeting where the document was signed in Abuja.
He also said that the issue of the delegates list to be used for the primary has been resolved in line with the Constitution of the PDP, adding that all propaganda against Ajayi were being made because of his popularity among party members as a grass root politician.
He said that those who took Ajayi to court in order to stop him from the primary would be marveled when hearing in the matter begins in the court.